One true thing about book bloggers is that we are all passionate about reading. We wouldn't be blogging about books if we weren't passionate about them, right? The time and dedication, the endless hours of writing posts, looking for future "must" reads and talking about the stories that we love… these are all activities that occur in the daily life of a voracious book blogger.
With that being said, exactly what level of passion is required in a book blogger? Over the period of over three years during which I've blogging about books, I think it's safe to say that I have acquired a pretty clear picture of the sort of person dedicated enough to this hobby to actually start blogging about it. I think it's also safe to say that we all have (to some degree) displayed obsessive and, oftentimes, fangirlish behaviors. Myself included.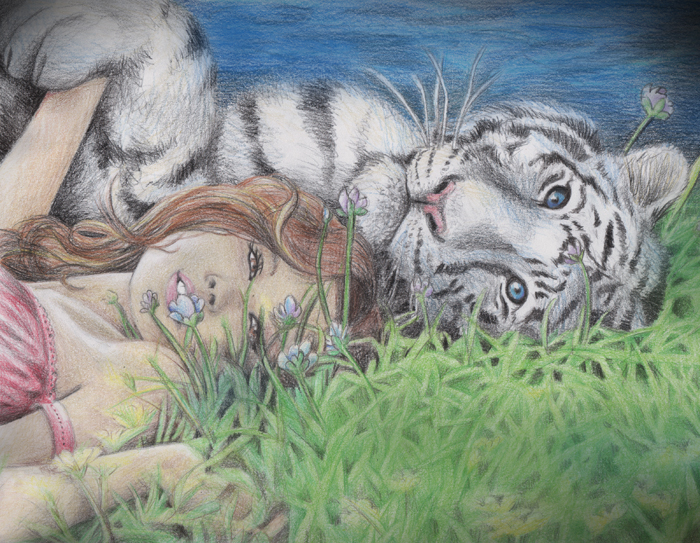 (Can we say "Tiger's Curse", anyone?)
"Fangirl" is frequently used as a derogatory term in order to insult those who go to [what are often considered by society as] extreme measures in displaying their love for a specific person or thing. These "extreme measures" may include: making audible noises anytime the person or object is within view, being actively vocal about their love at any given opportunity, camping out or showing other dedicated and/or physical proof of their love, etc. One could argue that by writing reviews (which are oftentimes full of gushing praise) and/or being vocal about our love for books on social media, we are essentially "fangirls" (or "fanboys"). Do you agree?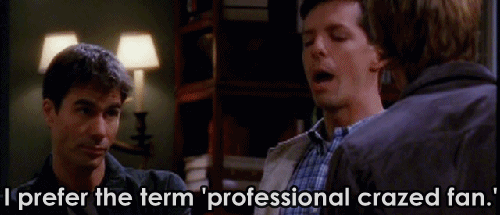 Let it be known that I DO NOT consider the word "fangirl" to be neither derogatory nor negative. I respect and admire anyone who is passionate about anything in their life. Even better if the thing that you are passionate about is books! But there are a few things that I have noticed about fangirling that has me thinking…
Fangirling is Time-Sensitive
I created a handy little graph to help visualize the cycle of book or author-specific fangirling.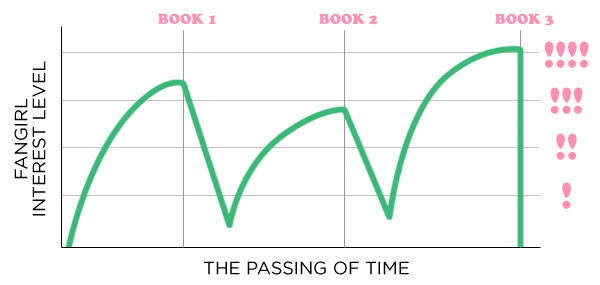 Typically, for most of us, we reach maximum fangirl capacity when books are initially released. Sometimes the obsession starts sooner if we see people with said book or we happen upon it ourselves (usually as an ARC). But no matter, the cycle is still the same.
Fangirling is Temporary*
It would seem as though, if one is whole-heartedly dedicated to one book or series by an author to the point of extreme fangirling, their love will last forever, right? Wrong. There is no guarantee that someone will have the same reaction to the author's subsequent works or even when the very same work they had fangirled over in the past is re-released in paperback form.
Answer me this: how many of you reading this continue to this day to experience the same fervent love and joy you (might or might not) had for series such as Twilight or The Mortal Instruments back while they were still being released?
A typical reaction to Twilight today (even by previous fans).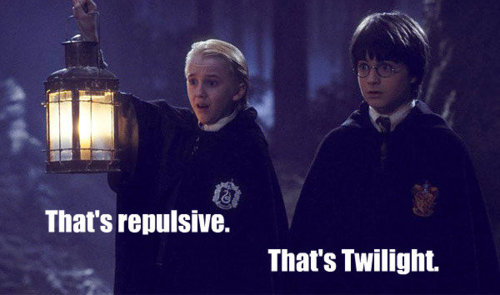 *Â There are some rare cases where one's love only grows, though. I'll give you that. My passion for all things Harry Potter only grows stronger as the years pass by… I am currently as big of a Harry Potter fangirl as I ever was. And I know many, many people who continue to rave over re-releases by Stephanie Perkins, Sarah J. Maas and Marissa Meyer.
Fangirling Creates Mob Mentality
One voice can ripple though social media and grown from a drop in the ocean to a great tsunami. It's this same effect that can cause a sort of "mob mentality" when it comes to fangirling.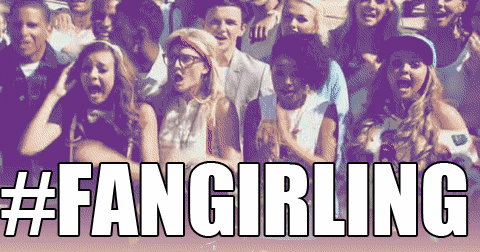 Have you ever noticed – say when you're voting in the YA Sisterhood Crush Tournament or the Book Shimmy Awards – that the same handful of series or "fandoms" always seem to win, no matter the quality of the competition? This is due to the overwhelming domino effect that amasses a mob of fangirls who will rally for their "cause" (ie. prove they are the largest fandom).
This same mob mentality causes our very passionate readers to also speak out (quite vocally) in other areas of their lives. I wonder if our very natural inclination to be passionate is one of the reasons why there is so much drama in the author/blogger online community? (Hmm…)
Fangirling is Powerful
I honestly believe that it is the obsessive and addictive nature of humanity perpetuates "fangirl" behaviors. Those who succumb to their natural urges when it comes to materialistic and/or pop culture also tend to financially support and create the backbone of specific fandoms (and as a result, franchises).
Without "fangirls" Twilight would have been no more than a blip on the historical timeline of literature. Without the fangirls who read young adult fiction, the initial spark (and consumer dollars) that launched the acquisition of other popular titles – such as The Hunger Games or Divergent, or even The Fault in Our Stars – would never have occurred. To this day, we see young adult titles being picked up at an increasingly rapid pace.

But how long will this spark last before exhaustion sets in?
Are we inspiring/influencing future generations of even more powerful fangirls?
Fangirling Will Always be Looked Down Upon
No matter the influence or power that fangirls hold, their actions and the label of "fangirl" will likely never be widely accepted by society. It is a known fact that those who make the extra effort required to be deemed a "fangirl" are often be seen as weird, awkward or creepy…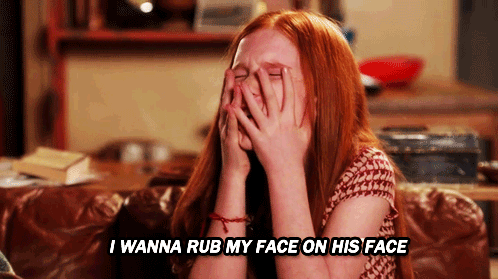 Okay, I guess that is a tad bit creepy.
But what of it? I would rather see people passionate about things (and spending their well-earned consumer dollars on something that benefits something that I personally enjoy) than not care about anything at all. Ridiculing people for their likes and passions – and actively liking something somewhere other than the comfort of their couch – is downright wrong.
So to the dissenters I say…
The next time you see someone who (outwardly) looks like this: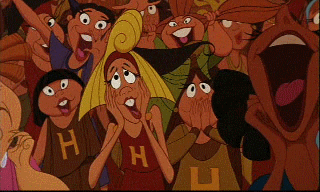 …Please just take a moment and tell yourself this: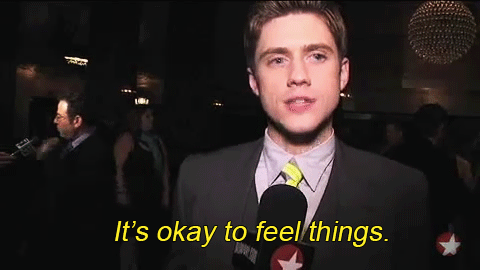 …Because even someone as horrid as Justin Bieber appreciates his fans.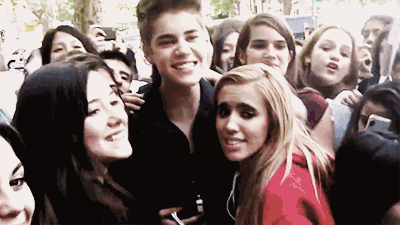 (Don't be more horrid than Justin Bieber.)

What are your thoughts on fangirling?
Do you agree or disagree with any of my assessments above?
Let's fangirl together in the comments below!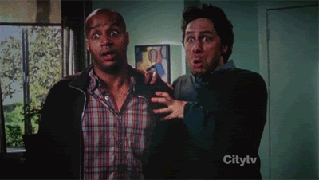 Related Posts