This post is one that Kristen from My Friends are Fiction  did last year for BEA and had a lot of fun with! This year we have been talking and are doing this post PLUS a special post after BEA that we collaborated on last year!
I've been watching everyone's excitement as they prepare for BEA this year, talk about their schedules, and discuss what galleys they MUST get- it's definitely making my TBR get longer and longer! So here are some titles I would snag if I was there! (Which next year I REALLY hope to be.)
Soundless by Richelle Mead | Illuminae by Aime Kaufman/Jay Kristoff (I do have an arc of this but it's the first ed one and I would LOVE the HC ARC) | Six of Crows by Leigh Bardugo | Mirrored by Alex Flinn | Legacy of Kings by Eleanor Herman | Daughters Unto Devils by Amy Lukavics | Dumplin' by Julie Murphy | A Thousand Nights by E.K. Johnston | Walk on Earth a Stranger by Rae Carson | Dreamland by Robert L. Anderson | A Book of Spirits and Thieves by Morgan Rhodes | Frozen Tides by Morgan Rhodes | This Monstrous Thing by Mackenzie Lee | The Lies About Truth by Courtney C. Stevens | The Weight of Feathers by Anna-Marie McLemore | Ink and Bone by Rachel Caine | Ice Like Fire by Sara Raasch | Never Always Sometimes by Adi Alsaid | The Rest of Us Just Live Here by Patrick Ness | The Shrunken Head by Lauren Oliver | More Happy Than Not by Adam Silvera | Truthwitch by Susan Dennard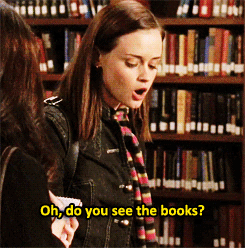 Basically I need ALL the books!

To share in my excitement let's do a giveaway for a pre-order of ANY upcoming title!
Kristen will also be hosting one so make sure to enter hers also HERE !
Intl as long as TBD ships to you!

Are you excited for any of these books? 
Related Posts