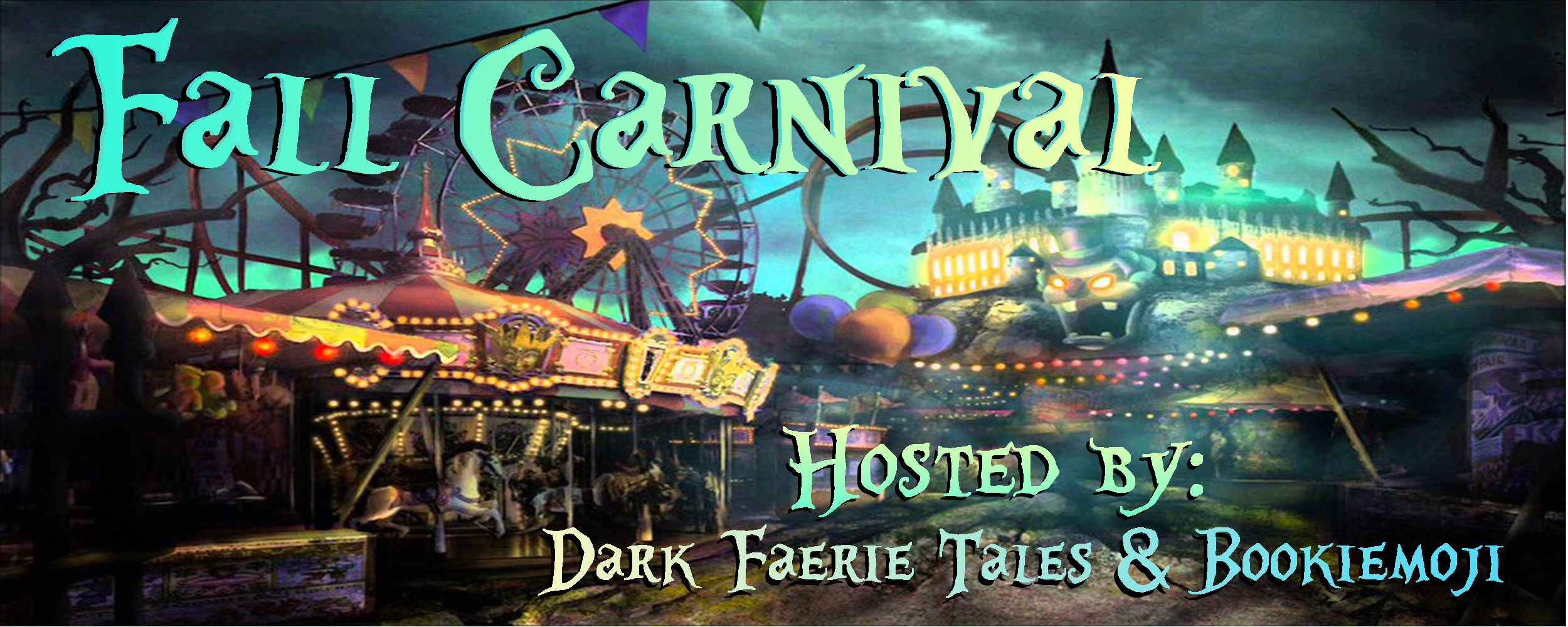 Everyone loves a good masquerade ball where, for one night, you get to be whoever you want.
Pros to attending a ball:
-You can gather information you might not otherwise be privy to
-You get to dress up
Cons to attending a ball:
-You don't know who your enemies are
-You won't be prepared if they decide to strike
Greta Stuart's life seems to be a constant masquerade where she doesn't know who to trust.
Her life hangs on the edge of a sharp knife and the fate of the world is in the palm of her hands.
Today Erin Bow is doing an interview with us, but first more about her newest book , The Swan Riders.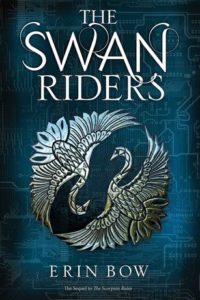 The Swan Riders by Erin Bow
Published by Simon and Schuster on September 20th 2016
Genres: Action & Adventure, Science & Technology, Science Fiction, Survival Stories, Young Adult
Buy the Book • Goodreads

Greta Stuart had always known her future: die young. She was her country's crown princess, and also its hostage, destined to be the first casualty in an inevitable war. But when the war came it broke all the rules, and Greta forged a different path.

She is no longer princess. No longer hostage. No longer human. Greta Stuart has become an AI.

If she can survive the transition, Greta will earn a place alongside Talis, the AI who rules the world. Talis is a big believer in peace through superior firepower. But some problems are too personal to obliterate from orbit, and for those there are the Swan Riders: a small band of humans who serve the AIs as part army, part cult.

Now two of the Swan Riders are escorting Talis and Greta across post-apocalyptic Saskatchewan. But Greta's fate has stirred her nation into open rebellion, and the dry grassland may hide insurgents who want to rescue her – or see her killed. Including Elian, the boy she saved—the boy who wants to change the world, with a knife if necessary. Even the infinitely loyal Swan Riders may not be everything they seem.

Greta's fate—and the fate of her world—are balanced on the edge of a knife in this smart, sly, electrifying adventure.

B:Â What inspired Prisoners of Peace series?
E: My ideas seem to come from everywhere and nowhere, and it's always hard to figure out exactly what combinations of weird notions and obsessions spark together to create inspirations.  I could tell a lot of stories about Prisoners of Peace.
I'm on record as saying I wrote it because I tried (and failed) to write an Aztec book.
I'm on record as saying that I wrote it because I myself grew up in the shadow of the (nuclear) apocalypse and needed to work some stuff out.
I don't think I've yet told anyone about the short story I noodled around with called "Masks."  It was about girls in an all-girls religious high school who were suddenly forced to wear masks all day every day. I never got around to deciding who made them where the masks and why – that part of the plot was way less interesting to me than the idea of girls learning to work around this very visible means of oppression and control.
Two of them fell in love with each other.
I wrote that a long time ago and never took it far.  But I think it's safe to say the notion never quite let go.
Also: did I mention I went to an all-girls religious high school?
B: If you could change anything about any of your characters would you? If so, what would it be?
E: Characters are the one thing I don't work on much as a writer.  At least in the case of the major ones, they come to me fully formed and I just have to stay true to them.   I don't feel as if I could change them – they would not be who they are.  There are some I'd like to write more about, though.  I want a weird spinoff about Evie, and a whole book about Xie.  Xie is the best.
B: What is your weirdest writing habit?
E: I get up and act things out, especially if need to figure out which hand goes where.  Sometimes I get my husband to help me.  "Can I slam you up against the wall?  I need to block out a kissing scene."
B: If you were attending a masquerade ball, what type of mask would you wear? (Share some images if you can.)
E: I have a sudden burning desire for a leather fox mask, maybe with a monk's robe or a kimono ….  A fox, shapeshifter or otherwise, is a great figure for a storyteller; a trickster who knows more than he's saying.  The trickster figure I invented for my storytelling culture in SORROW'S KNOT was named Red Fox.
I don't actually OWN a fox mask but you've got me on Etsy shopping for one.  Maybe this:
https://www.etsy.com/ca/listing/203725143/silver-fox-leather-mask?ga_order=most_relevant&ga_search_type=all&ga_view_type=gallery&ga_search_query=leather%20fox%20mask&ref=sr_gallery_15
If I buy it I'm blaming you.
B: When at a carnival, do you head for the corndogs/pretzel stand, or the funnel cakes/fried snickers stand?
E: There's no popcorn?  Come with me, we're going off in search of popcorn.
B: If someone dared you to write "book nerd" on your forehead while wearing your favorite pajamas – and then share a photo of it – would you do it? (If so, we double dog dare you to do it and share it with us right here!) 😉
E: I am up for painting my face like a book dragon (like a book worm but bigger) and crouching on the ceiling beam with my wings spread,  but writing "book nerd" on my forehead seems like  little like something that happens to librarians at frat parties.
But, here, you can use photo of me.   It says "I live for the tears of my readers."


Open INTL

If you were going to a Masquerade Ball what kind of mask would you wear?
Head over to Dark Faerie Tales Face Painting Booth with S.J. Kincaid, author of The Diabolic!
Related Posts