We all know we're counting down the days to one book and one book only for the remainder of this year… (Okay, maybe not just one book. But you have to admit, Heartless by Marissa Meyer does have the bookish community all a-flutter.) And guess what!! I'm doing a review for the blog tour today, PLUS the publisher is letting us host a giveaway to give a hardcover copy of Heartless to one of our followers! No go forth – read the review and then enter!!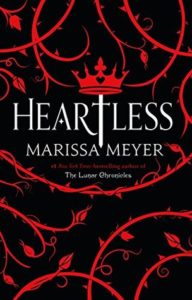 Heartless by Marissa Meyer
Published by Feiwel & Friends, Macmillan on November 8, 2016
Genres: Adaptations, Fairy Tales & Folklore, Fantasy, Fantasy & Magic, Love & Romance, Romance, Young Adult, Young Adult Fiction
Source: ARC from Publisher
Buy the Book • Goodreads





I received this book for free in exchange for an honest review. This does not affect my opinion of the book or the content of my review.
Long before she was the terror of Wonderland — the infamous Queen of Hearts — she was just a girl who wanted to fall in love.

Catherine may be one of the most desired girls in Wonderland, and a favorite of the yet-unmarried King of Hearts, but her interests lie elsewhere. A talented baker, all she wants is to open a shop with her best friend and supply the Kingdom of Hearts with delectable pastries and confections. But according to her mother, such a goal is unthinkable for the young woman who could be the next Queen.

At a royal ball where Cath is expected to receive the king's marriage proposal, she meets Jest, the handsome and mysterious court joker. For the first time, she feels the pull of true attraction. At the risk of offending the King and infuriating her parents, she and Jest enter into an intense, secret courtship.

Cath is determined to define her own destiny and fall in love on her terms. But in a land thriving with magic, madness, and monsters, fate has other plans.

Cath is no bumbling fool of a queen.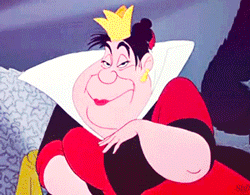 In fact, she may very well be one of the most powerful, most impenetrable, most terrifying queens of all.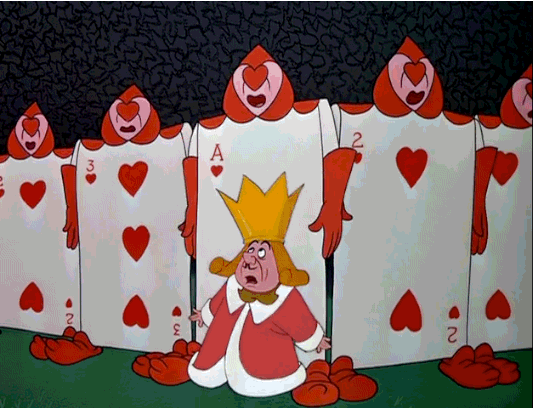 Yes, THAT queen.
Except that I envision her to be something more like this at this point in the story:
It's not exactly a spoiler when I say that Heartless, the standalone prequel novel to the timeless Alice in Wonderland, ends exactly as we all expect; with the reign of that vile and temperamental Queen of Hearts that we all love to hate. To say otherwise would make a fool of both you and me. But finding out how she came to be so… well, heartless… is a tragic tale that is masterfully told by Mrs. Meyer.
Those who are fearful they will not recognize Alice's dream world need not fear. It's a world full of card suits and silliness, royalty and disappearing cats, tea parties and animals, hatters and much, much wonder. You will find out what befell poor Mary Ann. You will turn your head around riddles and rhymes. You will even learn why the Queen of Hearts was so fond of her tarts. Heartless does not miss a single trick hidden between the lines of Lewis Carol's (or rather Charles Lutwidge Dodgson's) classic tale, even if it does romanticize the fall of the Queen within a story that looks and feels more similar to the dramatic live action Disney films, rather than the original source material. With that being said, this romanticized tale is more suited for a older, teen audience than the original Alice was intended.
While I loved the novel and I took my time being enraptured by the experience – during which I picked out every little reference to the original source – there is one area in which the novel falls a bit… short. (No, I'm not talking about the King of Hearts here. Though he is lacking in the height department.) Rather, what I am talking about is the pacing. The story of Heartless may come across as a bit slow, especially for those who are not included to finish books in less than 2-3 days. Over a somewhat long span of nearly 450 pages, what ultimately comes to fruition (as far as plot) could possibly have been told in 300. No matter, because there are many, many moments of surprise and visits by familiar characters. Alice fans will delight in the cleverness of it all and, ultimately, the length will seem too short for one more glimpse into the wondrous world. (Full disclosure: Even with all the pop-ins and pop-outs of characters, Alice is one that never graces these pages. Ever. Keep this in mind as you read.)
I fell in love with the characters of Wonderland all over again, thanks to Heartless. Cath especially. (Who ever thought one could love the Queen of Hearts?!) Oh, I did. I fell right along with her into the dark and never-ending abyss that is to become her future – a future that seems to be planned out for her from the very beginning (which, if you ask me, is a most ironic twist, considering that even we, the readers, know what is to come). I loved that baking sweet treats was young Cath's passion, just as it is during her reign. I loved that she was such a thoughtful person, even if a bit self-centered at times (but aren't we all, just a little bit?)Also, Cath's interactions with the Cheshire Cat and the man that would become a mad hatter – not to mention the King of Hearts, Mary Ann, and many other surprise characters – are so well thought out and interwoven with the details we already know. We can almost comprehend her later obsessions, her dislikes and desires, when she is eventually to become queen. Even new characters like the court jester "Jest" and his raven companion feel as natural to the story as are those whom we're more familiar. They all fall into the story as easily as Alice down the rabbit hole. Every character has its own place in the Queen's downfall.
Cath is a future "villain" with a very sympathetic past. She feels just as real as you and me. She has hopes and dreams of a very normal future not unlike those many of us have today. That is what makes her story all the more heart-wrenching. It is dramatic, it is romantic, it is unfortunate, but it is a most satisfying read that it may even increase your appreciation of the classic tale.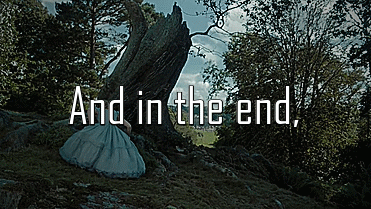 Fun fact: One thing that amazes me most of all about this novel – something which may not be instantly recognized by most of the readers of Heartless – is that it arrives at just over 150 years after the original publication of the novel, and by the very same publisher who released the original edition of Alice's Adventures in Wonderland. Pretty cool, huh? In any case, that's just a little bit of fun, and possibly nonsensical, trivia to leave you with. I'm sure you will soon forget I said it.
Four

 

heartless

 

emojis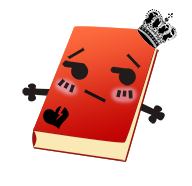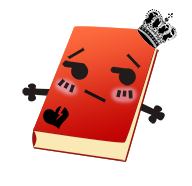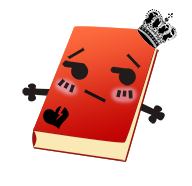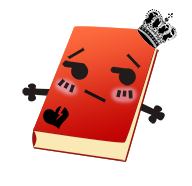 Enter to win a copy of Heartless with a signed bookplate.
Ends November 13, 2016.
US Only.
Good Luck!
Related Posts