Simon vs. the Homo Sapiens Agenda by Becky Albertalli
Published by HarperTeen on April 7, 2015
Genres: Adolescence, Coming of Age, Dating & Sex, Diversity, Family, Friendship, Gay & Lesbian, Love & Romance, Romance, Young Adult
Source: eARC from Edelweiss
Buy the Book • Goodreads






I received this book for free in exchange for an honest review. This does not affect my opinion of the book or the content of my review.
Sixteen-year-old and not-so-openly gay Simon Spier prefers to save his drama for the school musical. But when an email falls into the wrong hands, his secret is at risk of being thrust into the spotlight. Now Simon is actually being blackmailed: if he doesn't play wingman for class clown Martin, his sexual identity will become everyone's business. Worse, the privacy of Blue, the pen name of the boy he's been emailing, will be compromised.

With some messy dynamics emerging in his once tight-knit group of friends, and his email correspondence with Blue growing more flirtatious every day, Simon's junior year has suddenly gotten all kinds of complicated. Now, change-averse Simon has to find a way to step out of his comfort zone before he's pushed out—without alienating his friends, compromising himself, or fumbling a shot at happiness with the most confusing, adorable guy he's never met.
---

I'm willing to bet that Nabisco is thrilled about what Simon vs. the Homo Sapiens Agenda is doing for their Oreo brand. So many people are falling in love with this book, and those same people are probably craving Oreos day in and day out. The cookies… and the story… are that delectable.
Honestly, yet another rave review probably wasn't *necessary* but I'm writing this mainly to add more praise to the already overwhelming response I know that Becky Albertalli must be receiving on a daily basis for her debut story about a young man on the cusp of his sexuality and discovering first love. It's not just a LGBT positive story, it's also a very real and very sincere coming-of-age tale. Plus, it lacks the drama that tends to accompany most contemporaries, especially those that dwell into such sensitive subject matters. You'll laugh, you'll smile but you definitely will NOT cry. (How often can you say that about young adult contemporaries these days??) Wait, I take that back. You might cry, but only because you laughed too hard and the milk you had to go along with your stack of Oreos shot out of your nose… That hurts, you know??
Simon and his mystery "admirer" Blue are two of the most adorable characters you'll ever meet in YA – you can't help but want to be part of their group and climb aboard the Oreo Lovers Express. Although Simon has plenty of insecurity and depressing teenage thoughts and although his friends fight and their lives are not perfect, Simon's wit and refreshingly uncomplicated personality creates an ideal voice and poster child for the LGBT movement. It really doesn't have to be *that* complicated to come out in the 21st century. It's so nice that the subject matter has reached the point (for many, not all) that novels about it don't have to involve bullying or tragedy and, ultimately, the general disgust from parents and peers. Kudos society. You're growing up.
The questions asked by Simon vs. the Homo Sapiens Agenda are ultimately about how well we know ourselves and those around us. What are the perceptions that people have about a particular person? Do we live up to our family's expectations? What if we don't even know what their expectations are? And, yes… will Simon finally get the guy?
There's a certain truth about family, friendship and Oreos in Simon vs. the Homo Sapiens Agenda. I hope that more and more people embrace the story and love it as much as I did.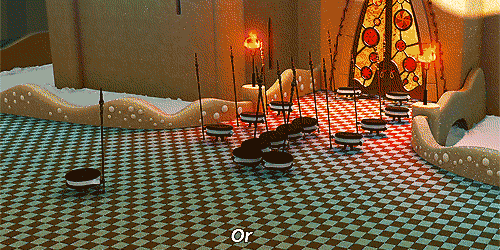 Simon vs. the Homo Sapiens Agenda is an adorable look at coming out in today's society. It's a witty love story and a pick-me-up for adults and teens alike.
Five

all the love for Simon

 emojis!
---


Let's talk in the comments below!
Related Posts