Some of you may have noticed that I haven't been very active on the blog or on Twitter over the past month or so. I had the WORST reading/blogging slump I think I have ever had since I started blogging. I could not get into any book, didn't feel like touching the blog, and Twitter? No thanks. I guess I just needed some space. Recently though I have found a new love in the form of #bookstagram .
I have been spending a ton of time over there and taking pics of bookish things and it has been so much fun and just glorious. I've been back on Twitter a little bit, but honestly IG has been so much more fun because it has all the bookish updates, but none of the drama of Twitter (so far). It also has put me back into the blogging mood some what, it made me want to do this post, which sure is about bookstagram, but hey…I'm here. ;P 
#Bookstagram

Loves
So basically I just wanted to feature some of the accounts I'm loving these days in case any of you are on IG and wanted some awesome accounts to follow! Each picture will take you to their account so you can give them a follow ♥
 MyFriendsAreFiction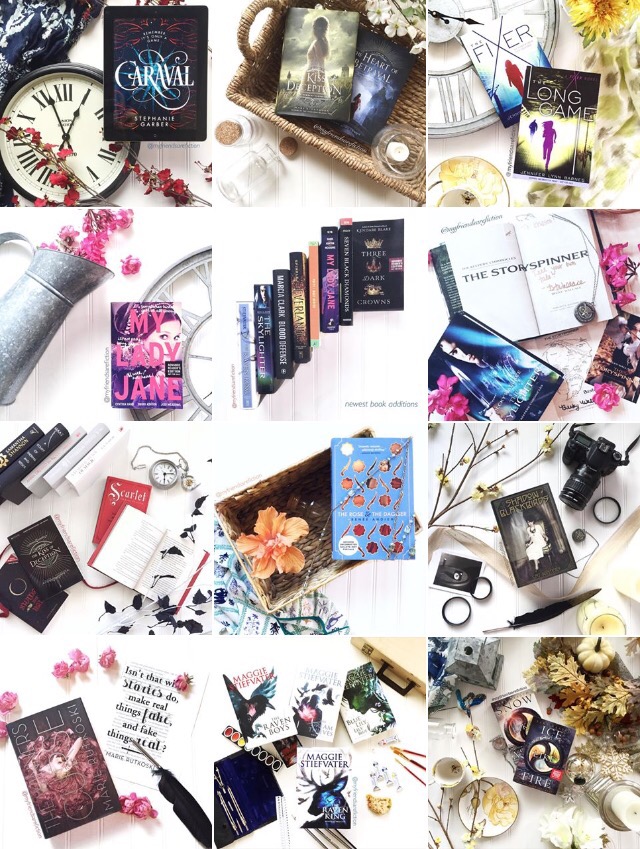 NovelHeartbeat
karina_areaderunderthesea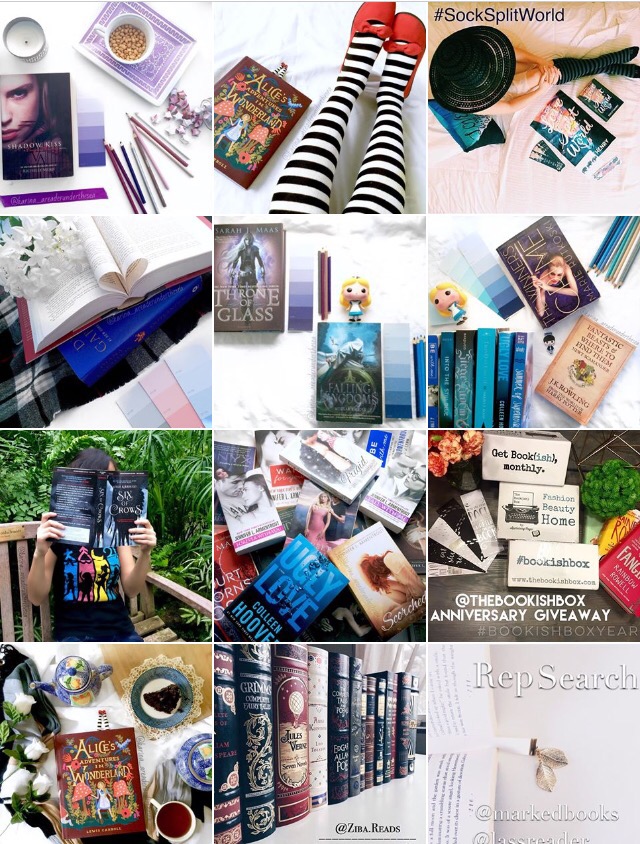 lisa_lostinlit 
lostinlit_becca 
andyereadingteen 
buttermybooks 
eviebookish 

**These are not my pictures and the appropriate tags are made on the post linked if you click on the pic above**
Details for giveaway:
To celebrate hitting 1k followers on IG I want to giveaway an item from 4 of my fave bookish shops!! A
-any item from

@eviebookish

shop up to $15
-select any bookmarks from

@happyhelloart

up to $10
-select any item in

@hafsahfaizal

Up to $15!
This is hosted on IG, so please head over there to enter by clicking the photo above.
Ends 4/24 and as long as shops ship to you it is open INTL.

Are you on bookstagram?
Leave me some usernames/links so I can go check you out or give me a follow!
I would love to be more active over there ♥
Related Posts