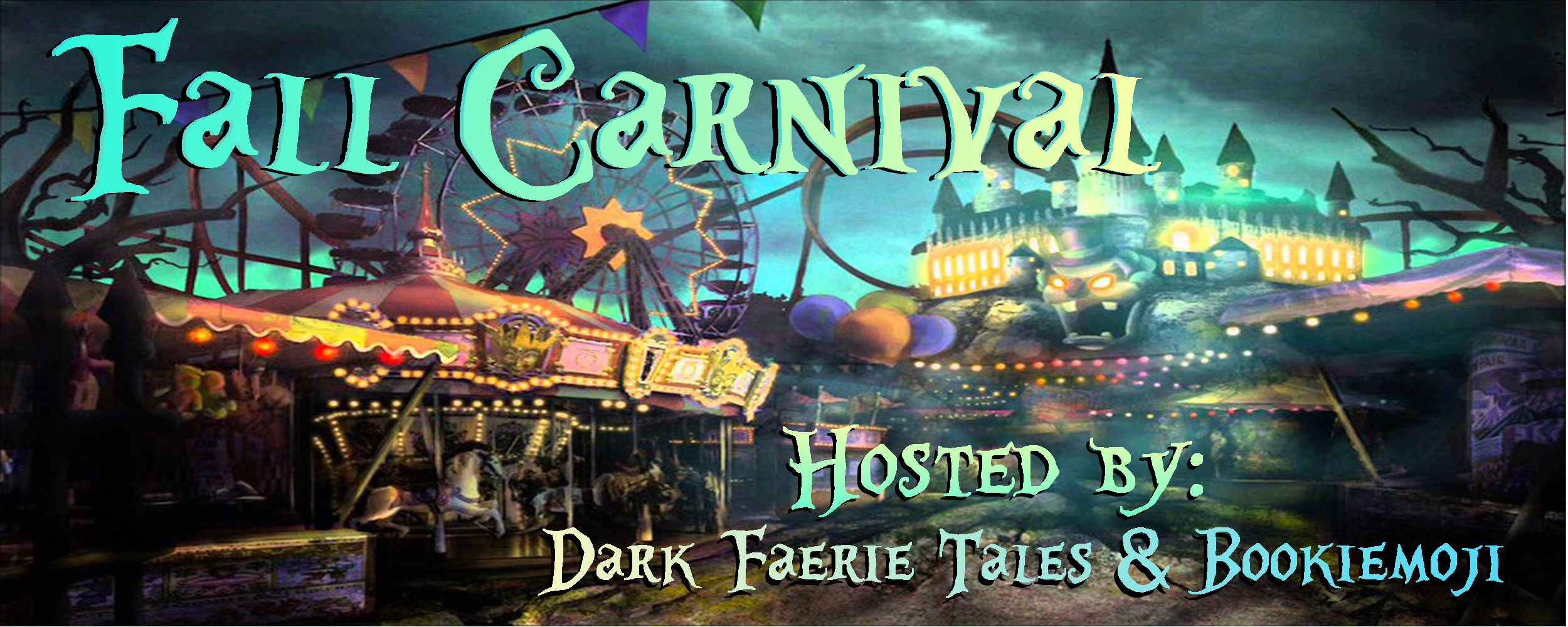 We all know the beloved tale of Pinocchio.
He was a toy that wanted to become a real boy, and his wish came true.
Well, our tale today isn't quite so fluffy, but it does involve a wooden doll that talks.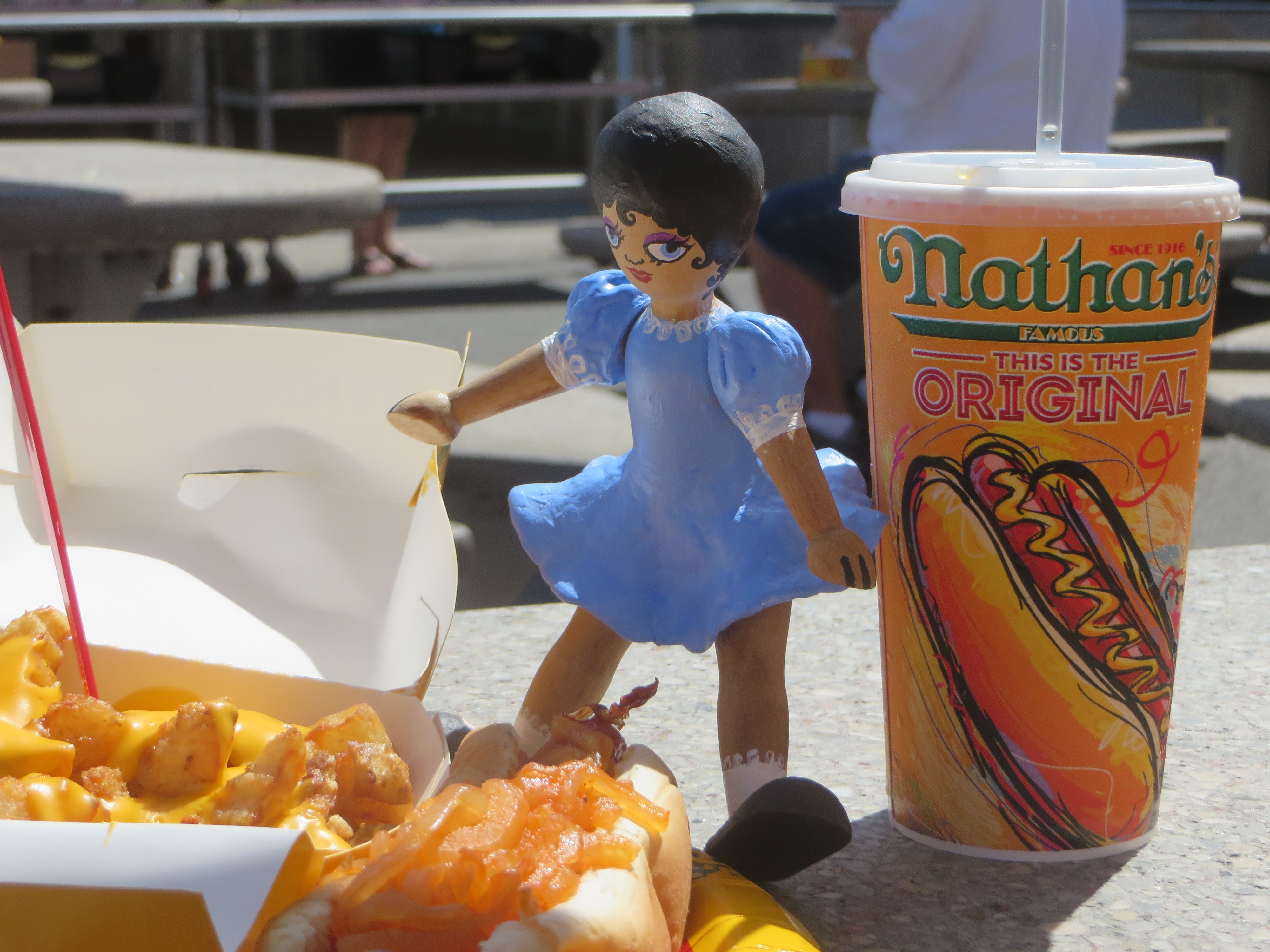 This particular doll goes by the name of Erg, and she has sticky fingers, a bottomless stomach, and is ferociously cunning!
Erg's owner is a girl, named Vassa, and she lives in an enchanted kingdom.
Her story may sound like a fairy tale, but believe me when I say that most people aren't living a happily ever after in her world!
The lovely Vassa has agreed to stop by today and answer a few questions for us!
But first, lets read a little about her book!

Vassa in the Night by Sarah Porter
Published by Macmillan on September 20th 2016
Genres: Adaptations, Fairy Tales & Folklore, Fantasy, Fantasy & Magic, General, Horror, Young Adult, Young Adult Fiction
Buy the Book • Goodreads

In the enchanted kingdom of Brooklyn, the fashionable people put on cute shoes, go to parties in warehouses, drink on rooftops at sunset, and tell themselves they've arrived. A whole lot of Brooklyn is like that now—but not Vassa's working-class neighborhood.

In Vassa's neighborhood, where she lives with her stepmother and bickering stepsisters, one might stumble onto magic, but stumbling out again could become an issue. Babs Yagg, the owner of the local convenience store, has a policy of beheading shoplifters—and sometimes innocent shoppers as well. So when Vassa's stepsister sends her out for light bulbs in the middle of night, she knows it could easily become a suicide mission.

But Vassa has a bit of luck hidden in her pocket, a gift from her dead mother. Erg is a tough-talking wooden doll with sticky fingers, a bottomless stomach, and a ferocious cunning. With Erg's help, Vassa just might be able to break the witch's curse and free her Brooklyn neighborhood. But Babs won't be playing fair. . . .

Inspired by the Russian folktale Vassilissa the Beautiful and Sarah Porter's years of experience teaching creative writing to New York City students.

B: Hi Vassa, thank you so much for taking the time to stop by and answer a few questions for us today! To start things off can you introduce yourself and tell us a little bit about your story?
V: I'm a purple-haired sixteen-year-old living in a dreary nowhere neighborhood in Brooklyn, and I'm profoundly unimpressed by all the magic here, since mostly all it does is cause problems. For one thing, there's some kind of messed-up enchantment affecting our nights, so they drag on forever and we all wind up sitting around watching movies and eating cereal at 3 AM. Another disturbing thing is that the local convenience store, BY's, is surrounded by poles topped with the severed heads of shoplifters. Magic in Brooklyn is something anybody with half a brain would try to avoid, but instead we have all these newcomers who think it's just intoxicating. I can't avoid it, myself; there's a magic somebody who lives in my pocket, at least when she's not off wreaking havoc.
That's basically the situation when my half-sister sends me to BY's for lightbulbs, hoping I'll get my head hacked off. Thanks a bunch, sis.
B: For most people in the Kingdom of Brooklyn they are living quite an enchanted, fashionable life but unfortunately your life is no fairy tale! If given the chance to live in another neighborhood and do anything you wanted, what would you choose to do and why?
V: What's the furthest you can possibly get from Brooklyn? Antarctica, maybe? Uzbekistan, Singapore, Pluto? And once I get there, I'd like to be the most un-Vassa-like person possible, and do whatever I'll never get to do here. Work on an oil rig, or herd space sheep. Seriously, what have you got? I'm totally open to suggestions.
B: It sounds as if you have a rather interesting family. Can you tell us a little bit more about them and what your relationship is like with them?
V: Well, my mom died when I was ten, and then my dad married Iliana, who's the mom of another kid he had right around the same time I was born—and if you're keeping track, that makes Stephanie my half-sister, though we'd both strongly prefer to forget we're related at all. When my dad ran out on us Iliana got stuck with me, which to her was about as exciting as devoting her life to getting non-stop dental surgery. I also have my older stepsister Chelsea, who might even love me, more or less, and who is basically awesome.
As for what happened to my dad, don't ask. You really, truly don't want to know.
B: Babs Yagg sounds like a rather interesting woman and since she owns the local convenience store I imagine you have met her on multiple occasions. Can you tell us what she is like in person?
V: You don't just meet Babs out on the street—and if you do, you'd be well advised to slink to the far side before she spots you! She looks like a sweet little old lady, all gingham dresses and wispy hair, but the fact is that she runs a convenience store on dancing chicken legs, she's a whole lot stronger than she looks, and she commands a pair of evil hands that might decide to lop your head off on the slightest provocation. Oh, and there's the possibility that she might have something to do with the weird way the nights around here seem to drag on for ages. Seriously, Babs is someone you want to avoid. She's got a way with the snappy comebacks, though; I'll give her that!
B: Now I have to ask a few questions about Erg because she sounds so fascinating! When did you first discover that Erg was no ordinary doll?
V: I kind of had a heads-up, because my mom kept telling me I had to feed her, and that it was totally essential for me to keep Erg a secret, which just sounded crazy at the time. But the real proof came just as my mom died. Erg started kicking inside my pocket, and I was so startled I stopped yelling. One way or another, she's been kicking me ever since!
B: Erg has a few interesting talents including pickpocketing, eating endlessly and she also has quite a temper. I imagine that life with her is never dull. What are some of your fondest memories spent with Erg?
 V: I'm not sure "fond" is the word you're searching for here.
There was the time we were in Coney Island when I was twelve, and this nice-looking family was just sitting down with their hotdogs and fries. They looked away for like one second and Erg devoured half their food before I could stop her, and they turned around just in time to see me standing there stuffing her in my pocket. Naturally they started screaming that I'd gobbled everything, and insisting I pay for it, but I only had like two dollars.
Then there's her way of making prank calls from my phone, and her way of messing with Stephanie and starting all kinds of drama. Yeah, with Erg the fun never stops.
B: The world you live in is so magical and unique! What is your favorite thing about it? What is your least favorite thing?
V: Some of the not-so-human people around here aren't too bad, once you get to know them; even Erg can be cute sometimes, and I might get to be friends with the magic lawyers, Picnic and Pangolin, or with those enchanted swans who keep following me around, or even with one of Babs's henchmen.
Least favorite? That would be the constant threat of imminent demise. Not a fan, personally, though I totally support your opinion if you disagree.
B: Along your journey you must have learned some great lessons! What are some words of wisdom you would wish to share with the world?
V: People are always going to tell you to be yourself, and they never stop to think that maybe you'd really rather be someone completely different. But you can always work on making yourself into that someone who's worth being.
Because we are at a carnival I thought it would be fun to ask you some quick fire questions carnival style!
B: Funnel Cake, Deep Fried Snicker, or Tiger Ears?
V:Â Funnel cake. Closest you can get to an edible tornado.
Erg is on my shoulder, squeaking, "Snickers! Pick the Snickers!" A deep-fried Snickers is bigger than she is, but that wouldn't discourage her.
B: Ferris Wheel, Tilt-a-Whirl, or the Haunted House?
 V: Ferris Wheel. Going that high up still counts as getting out of Brooklyn, right?
 B: Attend a Magic Show, Talent Show, or Hypnotist Show?
 V: Anything but magic! Jeez, don't you think I get enough of that around here?
 B: Hand Dipped Corn Dog, Corn on the Cob, or Hamburger?
 V: I was going to say corn on the cob, but Erg won't stop bugging me until I pick corn dogs.


US/Canada Only
Open INTL

Do you have Vassa in the Night on your TBR?
Head over to Dark Faerie Tales to check out her next booth with Paula Stokes!
Related Posts