Welcome to today's stop on the THE HEART OF BETRAYAL blog tour! We're happy to share with you today a special guest post with gorgeous photography selected by Mary E. Pearson herself. In addition, Macmillan is offering a giveaway for a copy of  the book! We cannot stress to you enough how much you need this fantasy series in your life…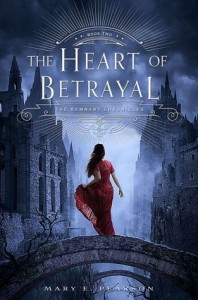 The Heart of Betrayal by Mary E. Pearson
Published by Macmillan on July 7, 2015
Genres: Dystopian, Fantasy & Magic, Love & Romance, Young Adult
Buy the Book • Goodreads

Held captive in the barbarian kingdom of Venda, Lia and Rafe have little chance of escape. Desperate to save her life, Lia's erstwhile assassin, Kaden, has told the Vendan Komizar that she has the gift, and the Komizar's interest in Lia is greater than anyone could have foreseen.

Meanwhile, nothing is straightforward: there's Rafe, who lied to Lia, but has sacrificed his freedom to protect her; Kaden, who meant to assassinate her but has now saved her life; and the Vendans, whom Lia always believed to be barbarians. Now that she lives amongst them, however, she realizes that may be far from the truth. Wrestling with her upbringing, her gift, and her sense of self, Lia must make powerful choices that will affect her country... and her own destiny.

Mary has shared some of the Geographic Inspirations Behind the World of The Remnant Chronicles. I can tell you one thing, I'm now inspired to take a vacation or two in the near future…
Ruins
Ruins fascinate me. They give us a glimpse of another world where people went about their daily lives, eating, sleeping, crying, laughing, and doing all the things we do every day. Most of their personal stories are forever lost to us and history. And how many of their great architectural achievements have already been reclaimed by the earth? When I traveled through Europe I loved seeing how ruin and renewal blend together. In Montalcino, Italy I stayed at an inn that dated back to the 13th century, but it also had all the modern conveniences—along with the ghosts of yesterday. Literally. Yes, the innkeepers told us human remains were closed up between the walls. Ruins have so many secrets which is what adds to their mystery.
Images of Chernobyl fascinated me too—which is more of a modern ruin. The Chernobyl disaster happened only 28 years ago, but forest is already swallowing up the abandoned cities. Two hundred years from now, will it look like much of a city at all?
Beach towns
On a California coastal road trip I came across some beautiful little bays that helped inspire Terravin. One was a crystal blue bay in Big Sur—complete with waterfall—that you have to hike to get to.  Another was a sleepy little seaside town, Avila Beach, which is tucked away down a pretty winding road. Not too big, not too tiny. Just perfect for Terravin. I "decorated" Terravin with some vivid images of the tiny island of Burano, Italy that I had visited some years back. It's a beautiful little island with fishing boats lining its docks and bright colorful homes dotting the landscape. Someone on the island told me they originally painted their houses bright colors so fishermen would know which house was theirs as they headed back home.
Natural Wonders
Lia spends some time traveling through the Cam Lanteux (Forbidden Territories) and lots of natural landscapes helped inspire that, including Moab and Bryce Canyon in Utah, places that naturally inspire wonder.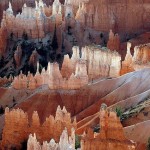 They are many more geographic locations from around the world that helped inspire me as I wrote the world of The Remnant Chronicles. For a peek of more of those images, you can visit my Pinterest page.



Thanks to Macmillan, one lucky winner will receive
a hardcover copy of The Heart of Betrayal by Mary E. Pearson!
Open to US and Canada only. Void where prohibited.
a Rafflecopter giveaway


7-Jul Tales of Ravenous Readers
7-Jul Two Chicks on Books
8-Jul Adventures of a Book Junkie
9-Jul Eater of Books
9-Jul Step Into Fiction
10-Jul MacTeenBooks
10-Jul Bookiemoji
11-Jul My Friends Are Fiction
12-Jul A Perfection Called Books
13-Jul Stuck in YA Books
13-Jul FictionFare
14-Jul Belle of the Literati

Leave a comment about The Heart of Betrayal or what you think of this blog post!
Related Posts