I have to admit, it's been a while since you have seen a post here on Bookiemoji with my name (Jenna) tagged at the bottom of it. I hang my head in shame for leaving all the hard work to Crystal these past couple weeks, but my excuse is that I have been sick – and busy – but mostly sick…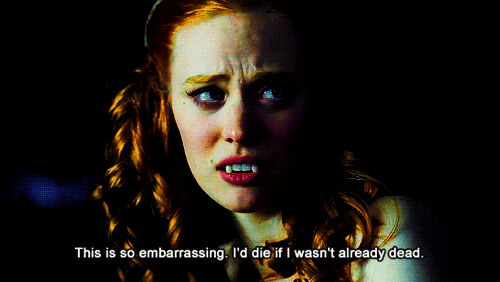 She's done a fabulous job, hasn't she? But I am back now and very excited for all the things to come in June! ALL. THE. THINGS. One of these "things" a number of you may soon discover for yourselves… in due time.
And that's all I'm going to say about that.
For now,  I would like to talk a bit about the books I have read this month. So many great titles! It would be a crime if I didn't talk about them on the blog! So here is a review mash-up for you to peruse. I hope you decide to pick up one (or more!) of these titles for yourself. If you've read them already, please drop me a line in the comments below!


I received these books for free in exchange for an honest review.
This does not affect my opinion of the books or the content of my reviews.
The Cost of All Things is classified as magical realism. And what an outstanding and thought-provokingly magical read it is! I couldn't put this one down. It's equal parts drama and action, so you're sure to be flipping the pages like I did.  Yes, it involves characters that you may not like, but I guarantee that you will see yourself in at least one (or more) of these guys. What I most appreciated was the "yin" and "yang" message behind the book – I liked that every "wish" had an equal "cost". This is a book that successfully answers some of the hardest "what ifs?" in life, questioning what it means to simply be human. WHAT IF you could change the things about yourself (or others) that you do not like? WHAT IF you could forget the past? The answers may not be pretty.
---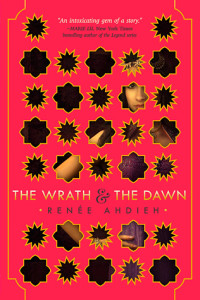 The Wrath and the Dawn is so well deserving of all the hype it has been receiving. Can I put my vote into the BUY THIS BOOK NOW(!!!) bandwagon? It's one of those books that makes you sigh with contentment after putting it down…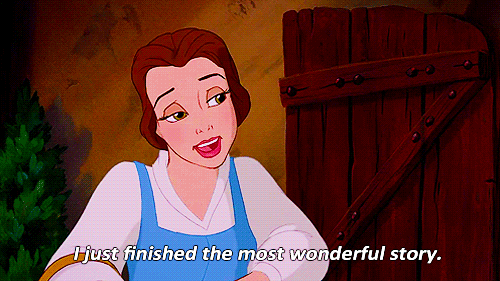 I appreciated that the heroine, Shazi, was a smart, resourceful and determined character. I liked that the other characters (especially Khalid) remained a mystery to the reader when it came to their motivations throughout the majority of the book. The suspense gained momentum as the characters became closer – and the romance . Although I could have done without the alternating perspective of Tariq. I just didn't find him all that interesting. But still…
Fans of The Winner's Curse and The Kiss of Deception will find much to love about this ethnically diverse tale that reads like A Thousand and One Knights. Fair warning, it ends in a manner that will leave you craving more.
---
A Dog's Purpose is a unique story from the perspective of, you guessed it, a dog. It's a dog's eye view on our (and their) purpose in this world. Think Forrest Gump meets Mr. Holland's Opus… with a dog… and you will have a good idea of what you're getting into. My goodness, what a treat this tale is! I laughed, I cried and a sped through these pages with a devouring need to know what would happen next. This story hooked me like no other story has so far this year. I do have to warn you, though: if you've lost a furry friend in recent years, this book  may be a tear-jerker. The whole idea is that the dog lives many lives, one after another, in order to "find" his purpose.
A Dog's Journey starts of immediately where Purpose ends. It's a direct continuation of the story as the dog from book one's journey apparently is not over. The tone of the book is much of the same as the first book, but it deals more heavily with the human drama than did Purpose. I found myself connecting with the character, Clarity, just as much as her dog. Thank goodness, because had I not, I doubt the book would have been half as interesting. The dog's voice is still as wonderful as ever, and the drama unfolds at a rapid pace. It's a wonder that Clarity can put up with it all! That being said, this duo of books comes to a full and satisfying end with this entry.
Immediately after finishing, I had to pet my dog and give her some extra love and a treat, I adored this story so much.
---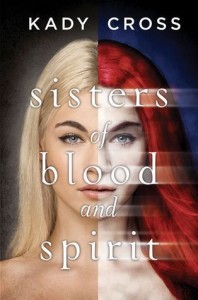 Sisters of Blood and Spirit was a mess of a book for me. I know that it involves a girl with a somewhat corrupted mind, but wow, is it hard to follow. Even 20% of the way in, I didn't know if this was going to be a Carrie-like story (was it horror?) or a psychological thriller (dealing with split personalities?) or a (not very convincing) romance or a magical realism (she can make things happen!) contemporary… Or was it trying to be all those things at once? Whatever it was, I just could NOT connect; not with the characters, or the plot, or the writing, or anything for that matter… I quit around 25-30% of the way in.
---

Tell us what you think of the books  or my reviews in the comments below!
Related Posts