Maybe you've heard a little something around the web about a new site appearing on the horizon. Well, the news is true, and that "new site" is finally here!
We are Bookiemoji.com! 

Are you excited yet?!
As we all know, there are dozens and dozens and dozens and dozens of book review blogs – among a gazillion other book-related sites – on the web. It just so happens that two of those book review blogs have now decided to become ONE!
…Which is why we created Bookiemoji.com! 
Please tell us you're getting excited.
We are Crystal (from Crystal in Bookland) and Jenna (from Jenna Does Books) – two book bloggers who have decided to join efforts and bring you one of the most adorably expressive book review sites in existence (at least as far as we know, but please don't quote us on that).
It is a big world out there… a world full of blogs you can choose to follow and many more you can choose not to. We only hope that you choose to follow us.
If you need some convincing, here's a Harry Potter book emoji for you to enjoy: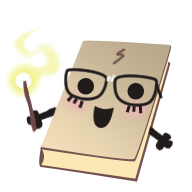 …Do you need even more convincing?
Do you like our emojis? Not only have we opened Bookiemoji.com, but we also have a sister site, Bookiemoji Designs, a place where readers have the opportunity to purchase products featuring their favorite emojis! Have a soft spot for that Harry Potter emoji up there? It's yours! …On a t-shirt, phone case or skin, mug, pillow, prints and more!
Check out the store today!

…STILL not convinced?
Well, there is a *cough* giveaway.
Oh, did I finally say the *magic* word? Thanks, Harry, for the inspiration!
Before we get to the giveaway, though, we would like to thank the bloggers who have helped us in spreading the word about Bookiemoji.com. These five bloggers have agreed to participate in a Scavenger Hunt tour, each of their blogs contain a unique letter that provided readers with a small clue about this site prior to launch. Have you checked them out yet? – they are undoubtedly made of all things awesome!
The five bloggers are:
Bookish Antics
Effortlessly Reading
My Friends Are Fiction
Read. Sleep. Repeat.
There Were Books Involved
If you visit each of these sites, you can piece together a simple word puzzle that will give you FIVE additional entries in the beyond-epic giveaway below!

Enter to win one of TWO coveted prize packs containing upcoming 2015 ARCs!
These prize packs contain titles such as: I'll Meet You There by Heather Demetrios, The Start of Me and You by Emery Lord, Better Than Perfect by Melissa Kantor, The Winner's Crime by Marie Rutkoski, Shutter by Courtney Alameda and A Court of Thorns and Roses by Sarah J. Maas!

Open to US or Canada residents aged 13 and older. Void where prohibited.
Oh wait. Did we mention there is a GRAND PRIZE giveaway, too?
Well, there is…
One lucky winner will receive a pre-order of any one of the titles listed in the "ARC prize pack" giveaway above + any product from Bookiemoji Designs retailing at $25 or less!
Grand prize is open internationally to those aged 13 and older, as long as The Book Depository ships to your country. Void where prohibited.
Good luck to those who enter – and thank you ALL for stopping by today!
Remember: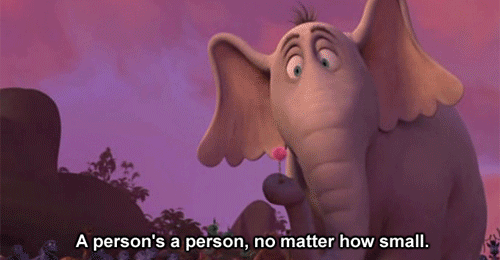 We have so many pent-up bookish emotions to share with you.
Say "hello!" in the comments below so we can get the conversation started!
Related Posts