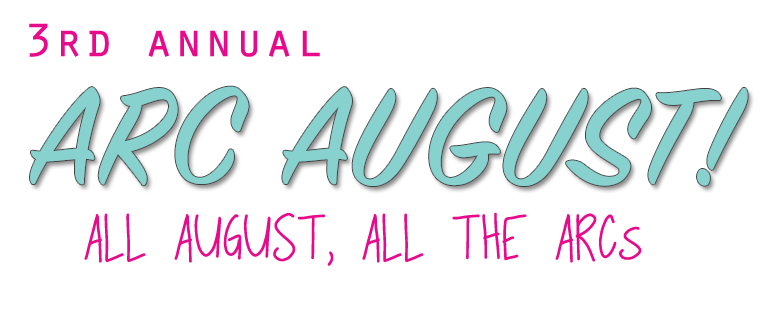 The lovely ladies over on Read.Sleep.Repeat. are hosting the 3rd Annual ARC August!!
We are excited to be joining them and really hoping to get through a ton of ARCs this month.
I'm reallyyyyyyyy behind on eARCs so I'm planning to try to catch up on some Netgalley reads, plus quite a few prints ARCs that are releasing soon.
My list is SUPER ambitious, I also have some finished copies I need to get read this month too, and I honestly don't know if I will make it through all of these or not but I'm sure going to try.
For ARC August, I'm trying to focus more on my Netgalley titles than physical ARCs. My feedback rating on that site is embarrassing, so this month will see a vast improvement on that end. Will I succeed? Or is this list more than I can handle? One thing is for sure: I have a lot of reading ahead (which, if you ask me, is an awesome thing).
So in no particular order…
This will be us this month. Wish us luck!
We will be updating on Instagram and Twitter using #ARCAugust
Our usernames are @bookiemoji on both sites!


Is anyone else participating in ARC August? Leave us your links!
Related Posts