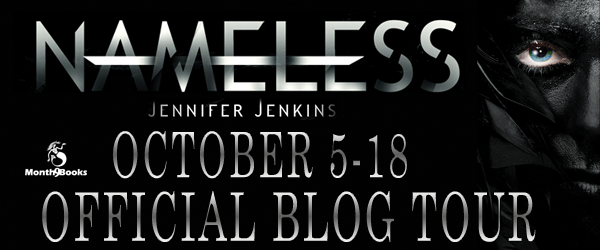 YOU GUYS!!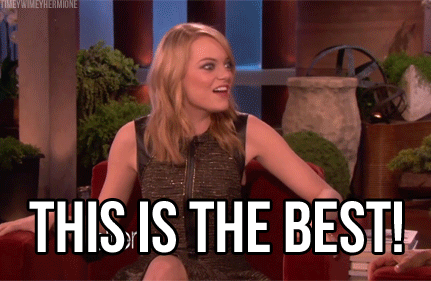 Seriously one of my top favorite fantasy books of 2015!
I can not express enough how much I recommend you read this book!
For fans of:
Kiss of Deception; The Winner's Curse; An Ember in the Ashes; The Orphan Queen
Make sure to enter the giveaway at the bottom!!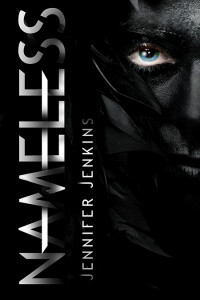 Nameless by Jennifer Jenkins
Published by Month 9 Books on October 6th 2015
Genres: Action & Adventure, Fantasy, Fantasy & Magic, Fiction, Young Adult
Goodreads






I received this book for free in exchange for an honest review. This does not affect my opinion of the book or the content of my review.
Four clans have been at war for centuries: the Kodiak, the Raven, the Wolf and the Ram. Through brutal war tactics, the Ram have dominated the region, inflicting death and destruction on their neighbors.

Seventeen-year-old Zo is a Wolf and a Healer who volunteers to infiltrate the Ram as a spy on behalf of the allied clans. She offers herself as a Ram slave, joining the people who are called the "nameless." Hers is a suicide mission – Zo's despair after losing her parents in a Ram raid has left her seeking both revenge and an end to her own misery. But after her younger sister follows her into Rams Gate, Zo must find a way to survive her dangerous mission and keep her sister safe.

What she doesn't expect to find is the friendship of a young Ram whose life she saves, the confusing feelings she develops for a Ram soldier, and an underground nameless insurrection. Zo learns that revenge, loyalty and love are more complicated than she ever imagined in the first installment of this two-book series.

How did you get the idea for NAMELESS? 
Most books ideas find roots in "What If?" questions, and NAMELESS was no different. I wondered, "What if a Spartan warrior fell in love with a helot slave?" And then that idea/question grew to, "What if I included multiple cultures throughout history to live in a fictional setting?"
I took a page from the brutal training methods of the Spartans, the ingenuity of the Navajo, the simple diplomacy of the Vikings, and the intimidation element of the Maori. This diverse mix of cultures was intended to form a hotbed of prejudice and clashing viewpoints.
Aside from that, I'm always inspired by great love stories with gigantic walls of conflict separating the main characters. I wanted to write a star-crossed romance that had potential to be deep and meaningful.
I think the clans are fascinating, is there any reason why you chose animals as the names?
You know, you're the first person to ask me that question! Yes, there is a reason.
The Raven Clan was the first group to settle in this region of the world. They called themselves "Sons and Daughters of the Raven" because they saw themselves as the people who watched over the land, just as the intelligent Raven soars high above the ground in search of prey. In their mind, the Raven was considered the "caretaker" of the region.
As other groups migrated to their area, the Raven gave them each a name—something that reflected an animal native to the region as well as the personality and temperament of the clan.  Over time, the names stuck and you have the Ram, Wolf, Kodiak and, of course, the Raven.
Who is your favorite character in your book and why? 
That's tough!
Gryphon is probably my favorite character, mostly because I identify with him in so many ways. He seems to carry the weight of the world on his shoulders and feels responsible for both his mother's happiness and his father's failings. He's incredibly driven to be the best at what he loves, but when faced with a moral dilemma, he's willing to sacrifice everything simply because it's the honorable thing to do. 
What is your favorite scene from NAMELESS? 
Again. Tough! I'd maybe say the scene where Gryphon realizes Zo is a Wolf—his sworn enemy.
 
Is there any scene that you had to cut that you hated removing? 
I have a tendency in first drafts of wanting to advance romance too quickly, so I always find myself cutting little moments that I want my characters to have, even though they haven't earned them quite yet. Breaks my heart every time!
M&Ms or Skittles? 
If we're talking straight M&M's, I'll have to say Skittles. But throw peanut M&Ms into the mix and no question, M&Ms take the cake.
You can pick the brain of anybody, who is it? Why? 
Thomas Edison. They guy failed so many times and kept dusting himself off and picking himself up, over and over again. I want to know what fuels that kind of determination
If someone dared you to write "book nerd" on your forehead while wearing your favorite pajamas – and then share a photo of it – would you do it? (If so, we double dog dare you to do it and share it with us right here!) ;)"
I've never backed down from a dare.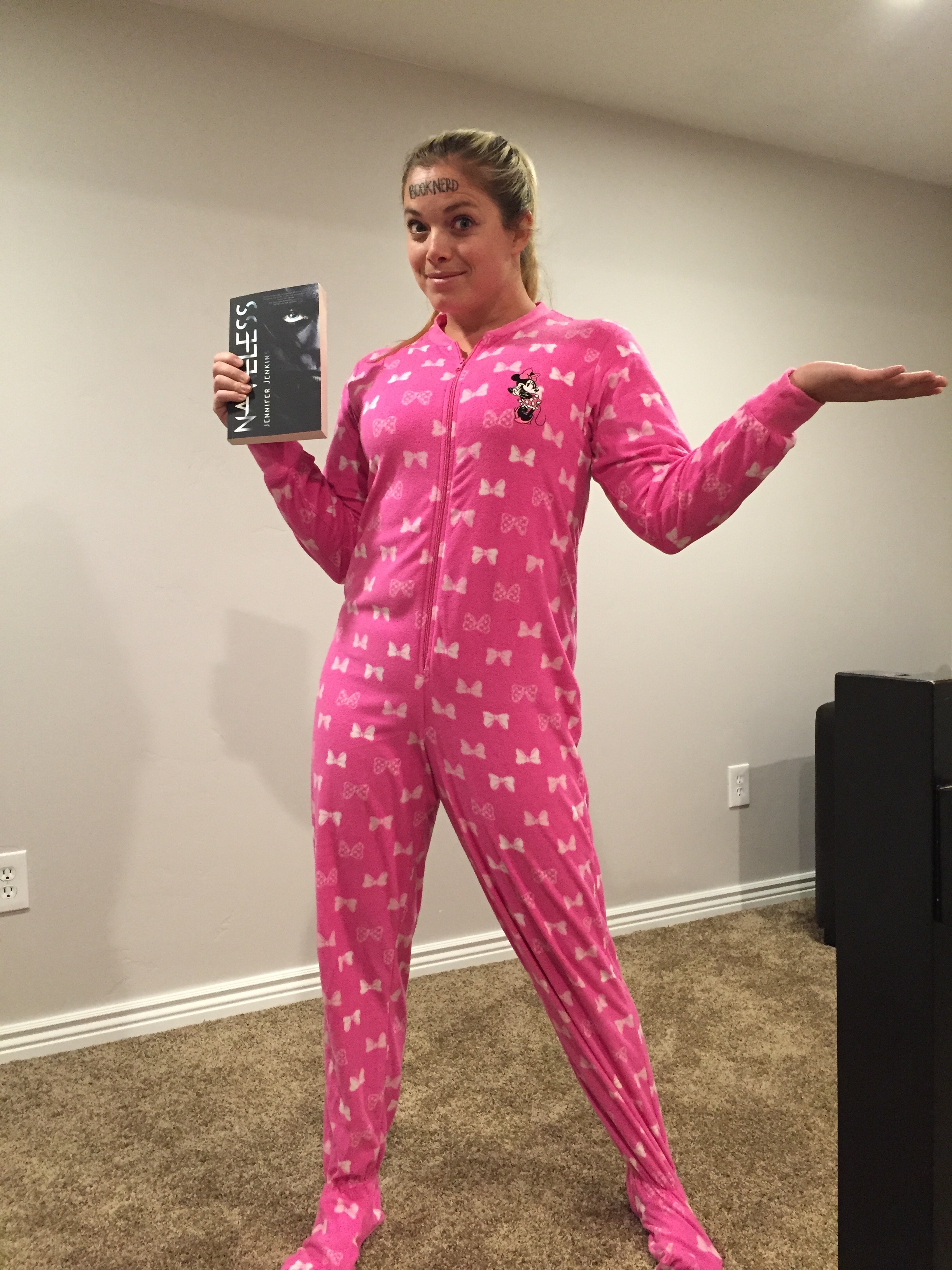 Officially the first author who did this dare!! LOVE IT!!

Follow the rest of the tour:Â 
10/5/2015-Â Fangirlish–Â Interview
10/6/2015-Â Fiktshun–Â Interview
10/6/2015-Â Two Chicks on Books–Â Guest Post
10/7/2015-Â Books With Bite–Â Guest Post
10/8/2015-Â Bookemoji–Â Interview
10/8/2015-Â Magical Urban Fantasy Reads–Â Interview
10/9/2015- Once Upon A Twilight– Guest Post 
10/12/2015-Â Novel Novice–Â Interview
10/12/2015-Â Dark Faerie Tales–Â Interview
10/13/2015-Â Good Choice Reading–Â Guest Post
10/14/2015-Â Tales of A Ravenous Reader–Â Guest Post
10/14/2015-Â Chapter by Chapter–Â Interview
10/15/2015-Â Page Turners–Â Guest Post
10/16/2015-Â Mundie Moms-Â Interview

Publisher Hosted
US Only

Do you plan to read this one?
If you have read it what did you think?
Related Posts