Hey guys!! I haven't been around much these past two weeks, our family went to Disney World and then this past week I've been SUPER lazy recouping from our busy vacay and I've been obsessively re-watching One Tree Hill.
Basically, Naley and Brulian are everything. ♥
If you haven't watched this show I majorly suggest you do.

Oct 8th: Nameless by Jennifer Jenkins (Giveaway)
Oct 9th: The Shelfie Hop Sign-Ups (Giveaway)
Oct 22nd: The Fulfillment by Erin Rhew (Giveaway)
Oct 24th: Blogger Trick or Treat (Giveaway)

Stacking the Shelves is a weekly meme hosted by Tynga at Tynga's Reviews. Stacking the Shelves is all about sharing the books you are adding to your shelves, may it be physical or virtual. This means you can include books you buy in physical store or online, books your borrow from friends or the library, review books, gifts and of course eBooks.

This has been over the past 3 weeks!
For Review:
Tell Me Three Things by Julie Buxbaum | Hello? by Liza Weimer | Ash & Bramble by Sarah Prineas | The Peddler's Road by Matthew Cody
Purchased:
Harry Potter and the Sorcerer's Stone Illustrated Edition by J.K. Rowling, Jim Kay | Mortal Gods by Kendare Blake | Through the Dark by Alexandra Bracken | The Rest of Us Just Live Here by Patrick Ness | Black Widow: Forever Red by Margaret Stohl | The Immortal Heights by Sherry Thomas | Carry On by Rainbow Rowell | Illuminae by Amie Kaufman, Jay Kristoff
Gifted/Trades/Won: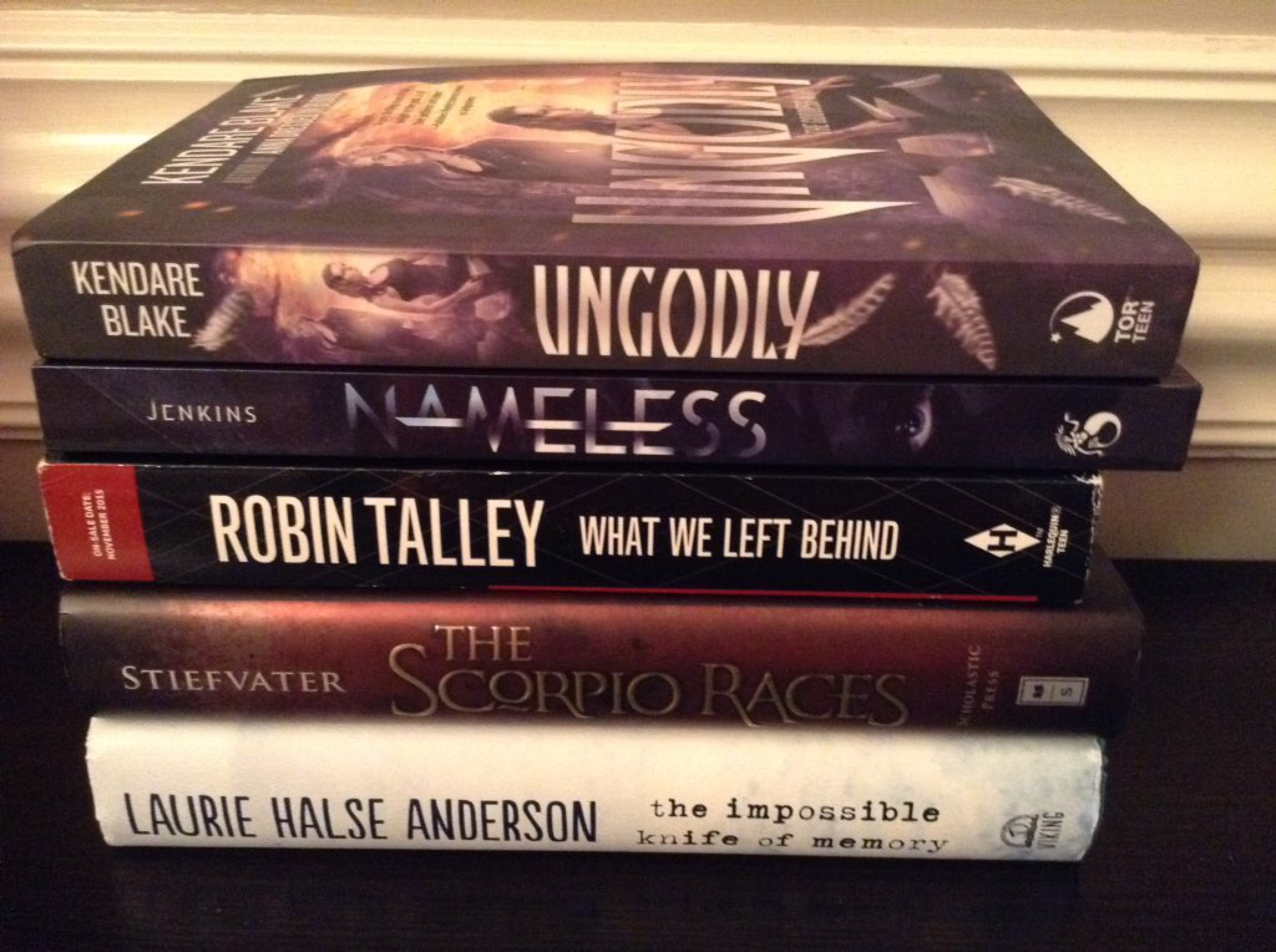 Ungodly by Kendare Blake | Nameless by Jennifer Jenkins | What We Left Behind by Robin Talley | The Scorpio Races by Maggie Stiefvater | The Impossible Knife of Memory by Laurie Halse Anderson
Bookish Items:
Gold Foil Feather 2016 Planner and Gold Journal with Black pages from IceyDesigns
My collection from her site is definitely growing!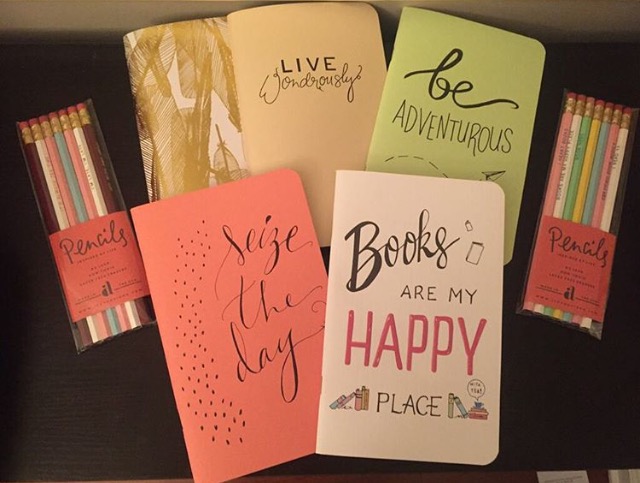 The Raven Cycle, A Darker Shade of Magic, and Throne of Glass Celaena adorable bookmarks from HappyHelloArt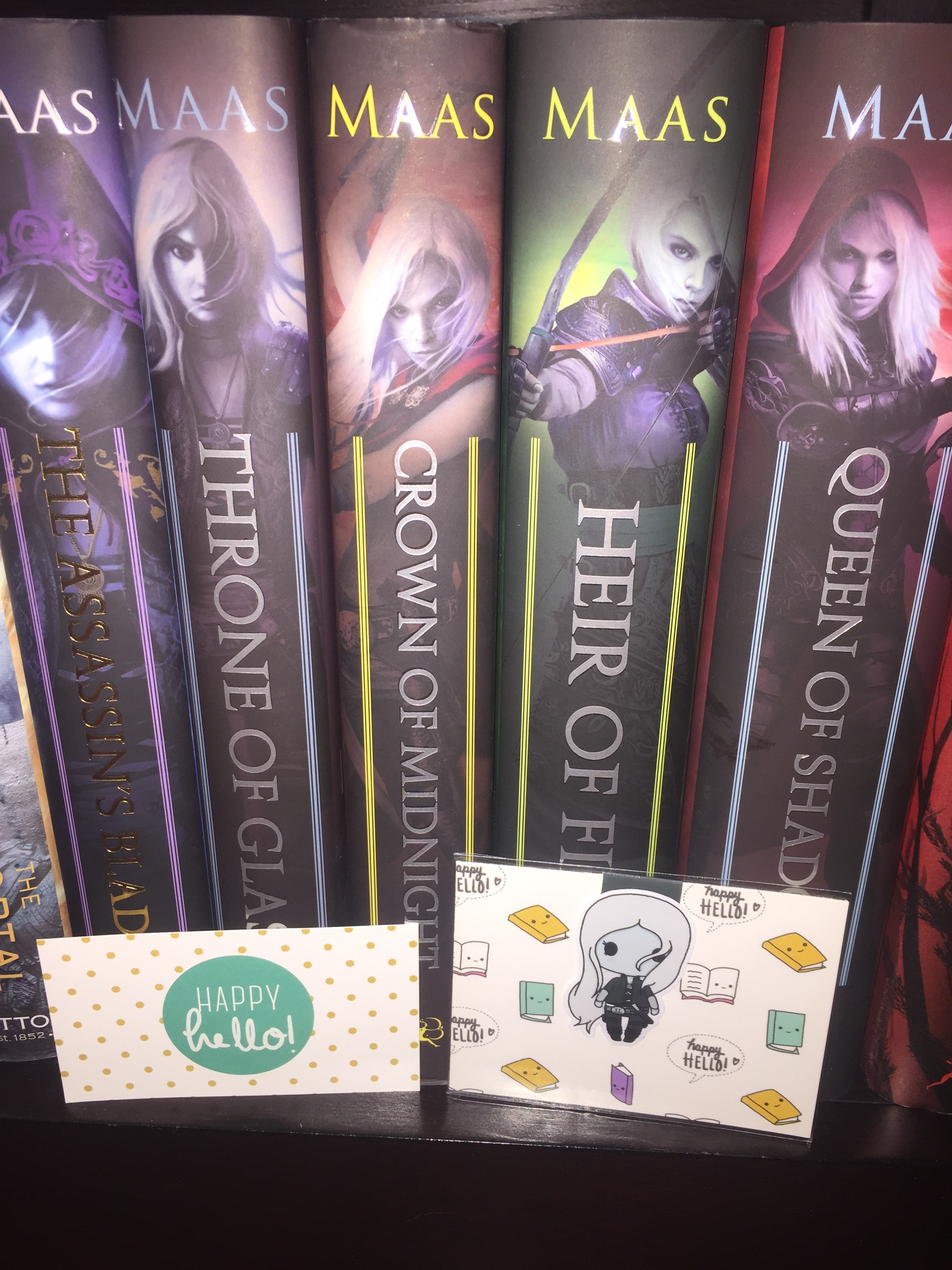 Some awesome Carry On and Six of Crows swag, plus The Girl From Everywhere and Antigoddess swag sent by the authors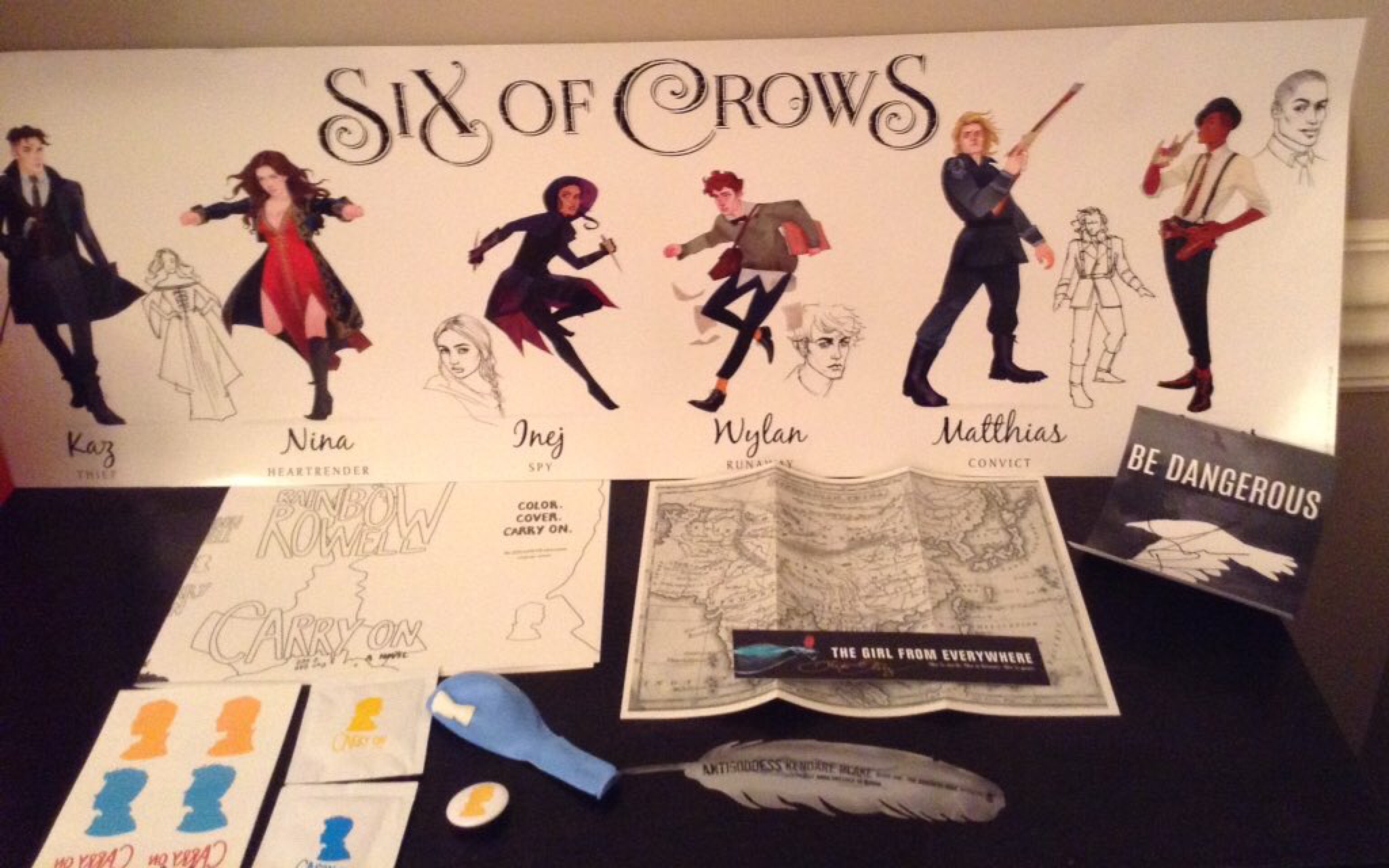 What did you get this week?
Are you excited for any of these titles?
Related Posts