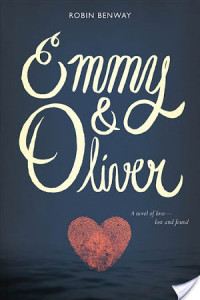 Emmy & Oliver by Robin Benway
Published by HarperCollins on June 23rd 2015
Genres: Emotions & Feelings, Family, Love & Romance, Marriage & Divorce, Social Issues, Young Adult
Goodreads




I received this book for free in exchange for an honest review. This does not affect my opinion of the book or the content of my review.
Emmy and Oliver were going to be best friends forever, or maybe even more, before their futures were ripped apart. In Emmy's soul, despite the space and time between them, their connection has never been severed. But is their story still written in the stars? Or are their hearts like the pieces of two different puzzles—impossible to fit together?Emmy just wants to be in charge of her own life. . . . She wants to stay out late, surf her favorite beach—go anywhere without her parents' relentless worrying. But Emmy's parents can't seem to let her grow up—not since the day Oliver disappeared.Oliver needs a moment to figure out his heart. . . . He'd thought, all these years, that his dad was the good guy. He never knew that it was his father who had kidnapped him and kept him on the run. Discovering it, and finding himself returned to his old hometown, all at once, has his heart racing, and his thoughts swirling.Readers who love Sarah Dessen will devour these pages with hearts in throats as Emmy and Oliver struggle to face the messy, confusing consequences of Oliver's father's crime. Full of romance, coming-of-age emotion, and heartache, these two equally compelling characters create an unforgettable story.

Wellllllllll, I'm going to be the black sheep on this one apparently. Everyone I've known that has read this book absolutely LOVE LOVE LOVE it, while I like it, it just didn't hit love status for me.
At points Emmy and Oliver were super super cute, but for the most part I felt a lot of the dialogue and overall personalities felt forced to me. There was just a lot of things that felt very unnatural. I think it had a lot to do with the writing, it really wasn't working for me.
The atmosphere (if this makes any sense) also felt very off to me. Let me try to explain…the handling of Oliver coming back after being kidnapped by his Dad ten years ago just didn't fit to me. There was a lot of hurt and anger talked about mostly, but then nothing was really shown, until drama ensued, and that just felt forced and out of character for both Emmy and Oliver. Just some things really made me shake my head. It's a bummer though because I really wanted to LOVE this one.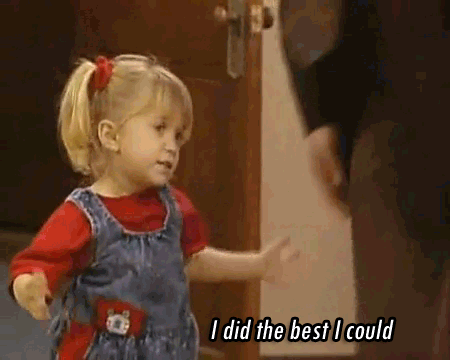 Overall I think this is an okay book, not one that I would find myself recommending really though.



What did you think about Emmy & Oliver?
Am I alone in not LOVING this one?
Related Posts