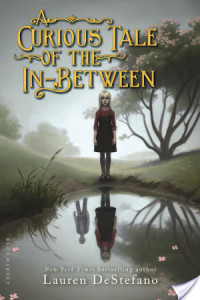 A Curious Tale of the In-Between by Lauren DeStefano
Published by Bloomsbury Publishing USA on September 1st 2015
Genres: Death & Dying, Family, Fantasy & Magic, Paranormal, Parents, Social Issues, Young Adult
Source: ARC from Publisher
Goodreads






I received this book for free in exchange for an honest review. This does not affect my opinion of the book or the content of my review.
Pram Bellamy is special--she can talk to ghosts. She doesn't have too many friends amongst the living, but that's all right. She has her books, she has her aunts, and she has her best friend, the ghostly Felix.Then Pram meets Clarence, a boy from school who has also lost a parent and is looking for answers. Together they arrive at the door of the mysterious Lady Savant, who promises to help. But this spiritualist knows the true nature of Pram's power, and what she has planned is more terrifying than any ghost. New York Times bestselling author Lauren DeStefano is beloved by critics and readers alike, and her middle grade debut is lyrical, evocative and not to be missed.

This is by far one of the best MGs I have read to date. The writing and the world Pram lives in is so captivating. I knew from the first few pages that I was going to have a hard time putting this one down! SO I curled up and read this one start to finish, which was how it was meant to devoured!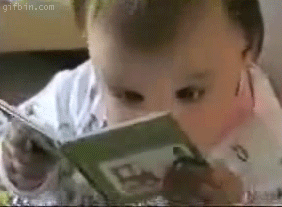 Pram has got to be one of the brightest, most intelligent, bravest and fiercest 11 year olds out there. It was easy to fall in love with her character and the people she cared for. Felix and Clarence are such great friends and so fiercely protective of Pram -even though she definitely can hold her own – which I absolutely loved. Their friendships were portrayed so well and is one of the best things about this book. I really love seeing strong friendships in books, and friendships that build the characters up and make them stronger.
This entire book has a really magical feel to it also. It's hard to explain, but I felt liked it pulled me back to feeling like a kid again where any and every adventure is possible. It gave me the feeling that Harry Potter does every time I pick it up, it's just magical. I think sometimes it's really hard for me to get that feeling when reading a MG, but this one just blew me away.
I can not recommend this book enough, to MG readers and non-MG readers alike, and I can't wait to get my hands on a gorgeous hardcover!!

Five

ghostly

emojis!


Do you guys plan to read this one?
Related Posts