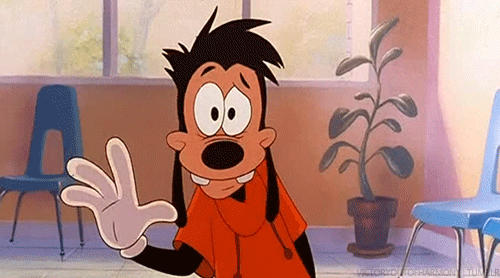 Hi everyone! How has your week been?
I don't have much new going on, life wise, besides we have been doing some stuff around our house.
I do have a few new obsessions I would like to share with you though:
MUSIC: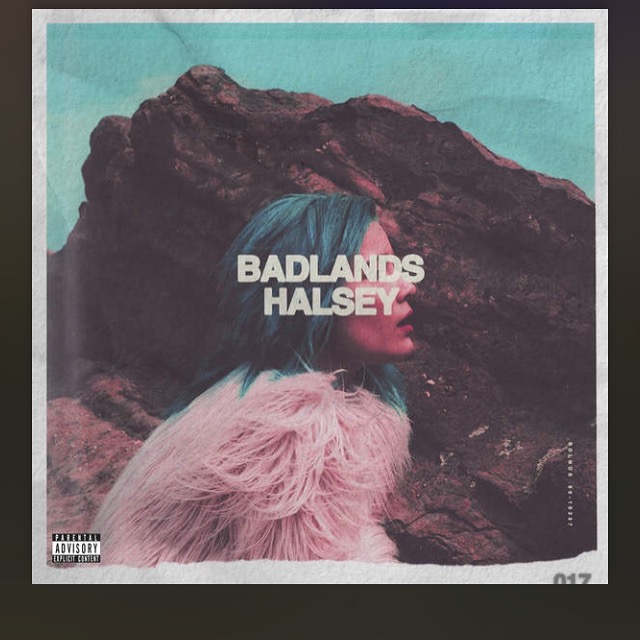 I'm sure some of you have seen #BADLANDS all over Twitter lately. Well I decided to download the album since everyone seemed to be LOVING it and boy was that a smart move. I've been listening to the whole thing constantly since downloading. I'm actually listening right now as I write this post. Basically what I'm saying is, you should download it!
BOOK:
I read the e-ARC for review recently and I'm SOOOO super obsessed with this story and the characters! I really urge all you to add it to your TBR, especially if you are fans of KISS OF DECEPTION or THE WINNER'S CURSE. It releases next month!!
SHOW & MOVIE:
The Office is what I'm binge watching right now and it is seriously HILARIOUS! And I'm super shipping Pam and Jim, and Jim is basically the best! Interstellar is a movie I have been putting off watching for a while because everyone seems to love it and I was scared I wouldn't…..well I LOVE IT. It is SOOOO good, but be prepared it will hit you in the feels. I was not prepared for all the emotions I would have AT ALL. So make sure you have tissues and comfort food on hand!
GADGETS:
I received these lights in the mail this week to try out for my nightly reading. I don't know about you guys but I go through the little clip on lights constantly. I have issues with them just never being bright enough so my eyes are strained when I have to use them. I also have a lamp I use at night that is decent, but still not bright enough, so I was pretty excited to try these out to see if I finally had something that was bright enough for me. And these DEFINITELY are!! The clip on lights are EXCELLENT, and to make things even better you can use batteries OR there is a plug in you can hook up to, it goes in to a USB port similar to what you use for your phone charger, or any other kind of device. I REALLY like this option. Also you can clip these on your book OR it can sit on a hard surface on its own. The Tulip Lamp is really great also, it's SUPER SUPER bright and the top is flexible which I really like! My daughter has already asked me to order her one for her bedroom! If anyone is looking for some reading lamps or the clip on lights I would HIGHLY recommend these.

Monday:Â Reading Challenge Updates
Tuesday:Â Monthly TBR: September
Wednesday:Â Book Review: Vengeance Road

Stacking the Shelves is a weekly meme hosted by Tynga at Tynga's Reviews. Stacking the Shelves is all about sharing the books you are adding to your shelves, may it be physical or virtual. This means you can include books you buy in physical store or online, books your borrow from friends or the library, review books, gifts and of course eBooks.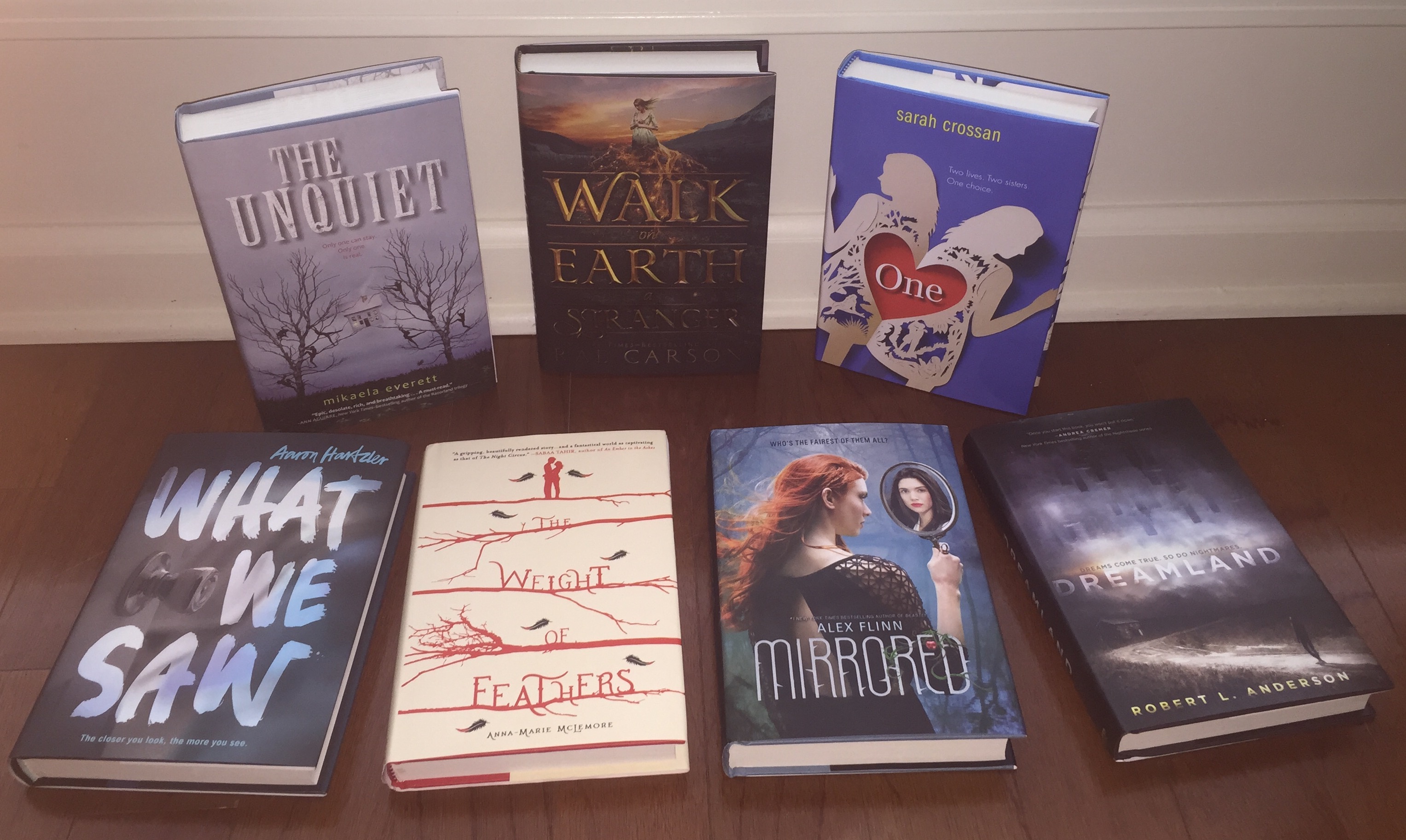 From Publisher:
The Unquiet by Mikaela Everett | Walk on Earth a Stranger by Rae Carson | One by Sarah Crossan | What We Saw by Aaron Hartzler | The Weight of Feathers by Anna-Marie McLemore | Mirrored by Alex Flinn | Dreamland by Robert L. Anderson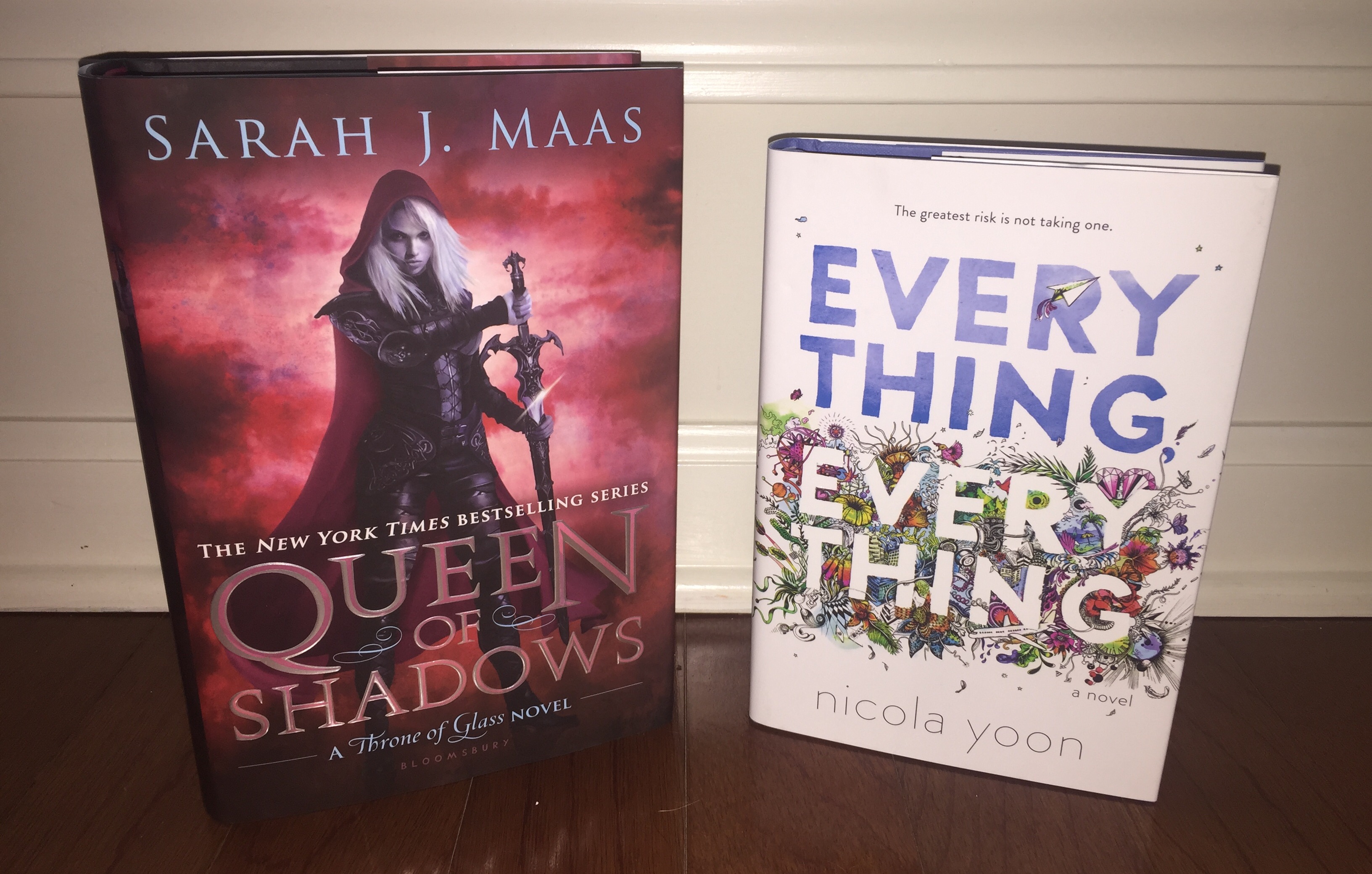 Purchased:
Queen of Shadows by Sarah J. Maas | Everything, Everything by Nicola Yoon

I've got quite the giveaway pack today for you guys!
US Only (due to shipping costs)
Good luck guys!

We love comments! 
Related Posts