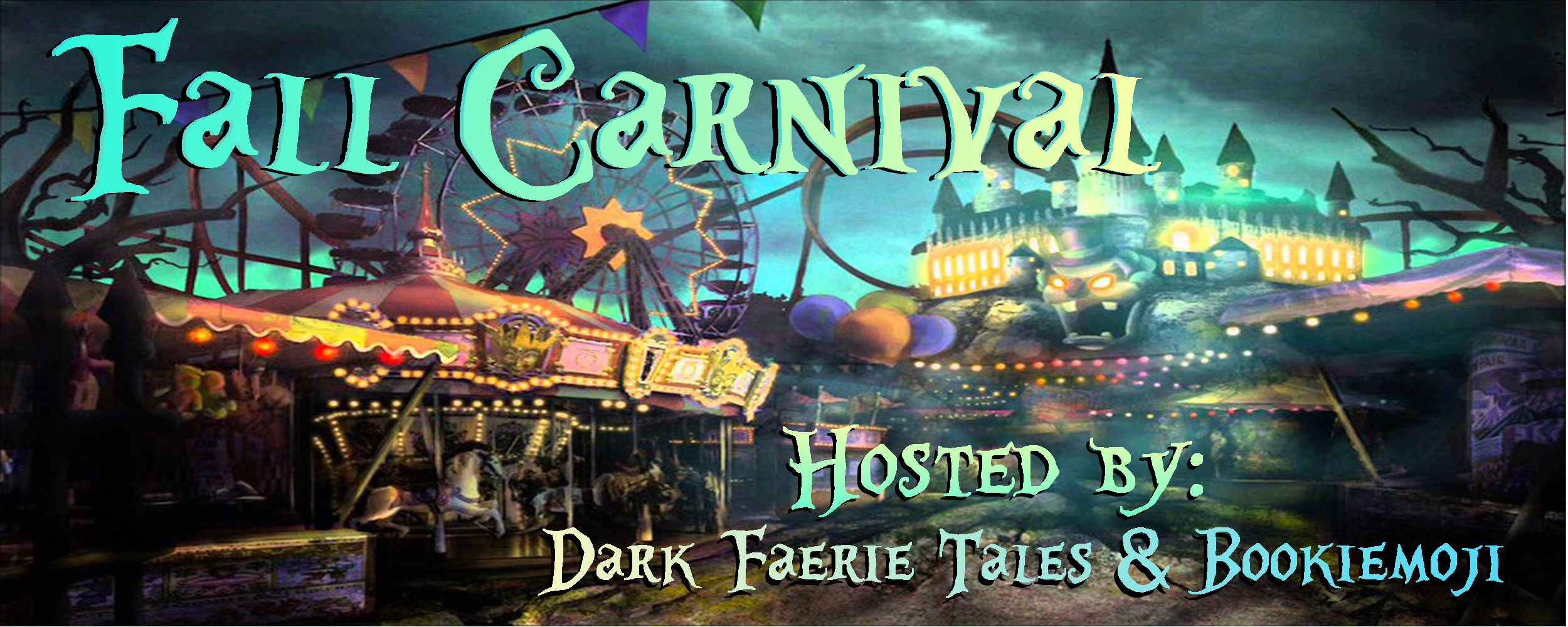 Today we are going to introduce you to a very unique obstacle course that has five specific challenges.
First is Pillars, which is a maze that will test your quickness and intellect!
Second is Rivers, which is a body of water full of moving stepping stones.
Third is Traps, which contains a bridge and beams that will require you to use your balance skills.
Fourth is Trees, which will require you to climb a post as quickly as possible!
The fifth and final obstacle is Rings, which will test a variety of your physical skills.
This obstacle course will not be easy, and I forgot to mention it is also a race so you won't be running it alone!
Would you possibly like some advice from an expert who has run hundreds of races?

Poisoned Blade by Kate Elliott
Published by Little, Brown Books for Young Readers on August 16th 2016
Genres: Action & Adventure, Epic, Fantasy, General, Girls & Women, Prejudice & Racism, Romance, Self-Esteem & Self-Reliance, Social Themes, Sports & Recreation, Survival Stories, Young Adult Fiction
Buy the Book • Goodreads

In this thrilling sequel to World Fantasy Award finalist Kate Elliott's captivating young adult debut, a girl immersed in high-stakes competition holds the fate of a kingdom in her hands.Now a Challenger, Jessamy is moving up the ranks of the Fives--the complex athletic contest favored by the lowliest Commoners and the loftiest Patrons alike. Pitted against far more formidable adversaries, success is Jes's only option, as her prize money is essential to keeping her hidden family alive. She leaps at the chance to tour the countryside and face more competitors, but then a fatal attack on her traveling party puts Jes at the center of the war that Lord Kalliarkos--the prince she still loves--is fighting against their country's enemies. With a sinister overlord watching her every move and Kal's life on the line, Jes must now become more than a Fives champion.... She must become a warrior.

Please welcome Jessamy from Poisoned Blade.
Hi Jessamy can you please introduce yourself to us and tell us how you have become so successful at running the fives?
I'm Jessamy, second of four sisters born to Esladas and Kiya. My father is in the military and is gone a lot fighting for the land of Efea, where we live, and my mother runs our household, with its many servants who mostly are people she rescued from wretched circumstances. My three sisters are my best friends and also the most annoying people I know.
I've wanted to run the Fives since I was small. It's always been my dream, even though my father would never approve. But I'm very determined and have managed to train during the long periods of time when he is away from home at the wars. I have good balance, and I'm strong and smart—three important qualities for successful adversaries—but mostly I have gotten good for two reasons. First, I'm willing to work really hard, always trying to figure out how to improve and listening to my trainer. Second, I hate losing, so that drives me to push myself harder.
Out of the 5 different obstacles which one is your favorite and why?
I'm strongest on Rings because I can see how all the different parts come together, but Traps is probably my favorite. Balancing on ropes and beams high up above the ground is hard enough, but my ability to perform jumps, leaps, twists, and acrobatics makes people sit up and take notice. After all, becoming a successful adversary in the Fives isn't just about skill; it's also about dazzling the crowd.
You have been on quite a journey so far and I imagine you have learned some great life lessons so far. If you could share one grain of wisdom from your journey what would it be?
Always reach for the victory tower. Even if you're not running the Fives (although why wouldn't you want to???), you can set goals for yourself in any part of your life. Every time you reach one of those goals, however big or small, that's another victor's ribbon for you!
This or That Carnival Style:
Fresh dipped corn dogs or Corn on the Cob? 
My favorite street market food is fresh pancakes wrapped around a paste of chopped almonds, dates, and cinnamon.
The ringtoss game or the fishing pond?
Ringtoss. I can't sit still long enough to fish.
Cotton Candy or Popcorn? 
Cotton candy. I love sweet things. Maybe that's why I like Kal so much.
The Ferris wheel or Carousal? 
Ferris Wheel. The goal is to climb to the top while dodging the moving seats, right?
The talent show or the hypnotist show? 
Running the Fives is my talent show!


US ONLY
OPEN INTL

Which challenge do you think you would excel at?
Don't forget to hop over to Dark Faerie Tales where she has Caleb Roehrig, author of Last Seen Leaving on the blog today!
Related Posts