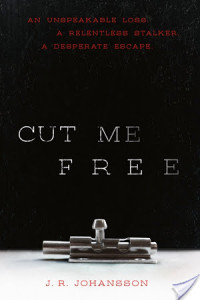 Cut Me Free

by J. R. Johansson
Published by Macmillan on January 27th 2015
Genres: Family, Friendship, Law & Crime, Mysteries & Detective Stories, Parents, Social Issues, Young Adult
Source: ARC from Publisher
Goodreads



I received this book for free from ARC from Publisher in exchange for an honest review. This does not affect my opinion of the book or the content of my review.
Seventeen-year-old Charlotte barely escaped from her abusive parents. Her little brother, Sam, wasn't as lucky. Now she's trying to begin the new life she always dreamed of for them, but never thought she'd have to experience alone. She's hired a techie-genius with a knack for forgery to remove the last ties to her old life. But while she can erase her former identity, she can't rid herself of the memories. And her troubled history won't let her ignore the little girl she sees one day in the park. The girl with the bruises and burn marks.That's when Charlotte begins to receive the messages. Threatening notes left in her apartment--without a trace of entry. And they're addressed to Piper, her old name. As the messages grow in frequency, she doesn't just need to uncover who is leaving them; she needs to stop whoever it is before anyone else she loves ends up dead.
I really *REALLY* like a good issues book. It is seriously one of my top genres. BUT I have expectations from issues books. LOTS of expectations. I want it to make me FEEL THINGS. I want to shed a tear or two, have my heart ripped out, my soul torn to shreds!!!!
When this doesn't happen for me…..
well I'm just not left satisfied.
This was my main issue with CUT ME FREE. I was not moved at all.
I couldn't connect with the main character (Charlotte) because I felt she was all over the place. I felt like the author couldn't decide how Charlotte was coping with everything she had been through. One minute I felt she acted like the victim she was portrayed to be, then the next second I felt like this strong person came literally out of no where doing things, that just within the last few pages, she could never ever do. I'm all for character growth but this was not done, it was more sporadic changing of ways here and there. It was quite jarring at times for me.
My second huge issue was when it somehow turned into a romance and I'm not sure how it even got to that point.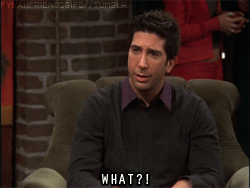 Now don't get me wrong….I'm ALL for some good romance, BUT when Charlotte is described the way she is described here AND then when she inner monologues ALL these things, only to turn around and do COMPLETELY contradictory stuff…WELL I'm just confused. Then to add to that confusion I feel like that is pretty much what the book became about.
I honestly saw the romance coming from the get go. I knew it was a possibility, I just expected it to be handled quite differently and taken SLOWER for sure.
One more little thing that just didn't sit right with me was the way that the Lily story line was handled. Her hatred for Piper (aka Charlotte) was weird for me through out the entire book. I got that there was obviously something going on there but it was handled oddly to me. Instead of intriguing me, I was pulled out of the story every time something came up between them. There just weren't enough clues or even a little reason behind why Lily was so completely rude to Piper after being nice to her at the beginning. Even when I finally found out WHY Lily was the way she was….I was still disappointed. O___o
I think there will probably be people that LOVE this book. I had a few moments where I would start getting into it, but then would get pulled right back out for one of the above reasons. I've seen several people who have read and loved it. For me personally though, I need more from a book when it's dealing with issues such as abuse. This just sadly didn't hit the spot for me.

2
I'm side eyeing this book

 emojis!
---



Tell us what you think of the book or my review in the comments below!
Related Posts