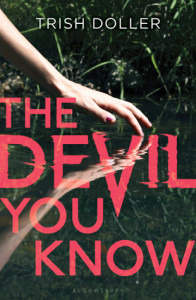 The Devil You Know by Trish Doller
Published by Bloomsbury Publishing USA on June 2, 2015
Genres: Action & Adventure, Dating & Sex, Girls & Women, Love & Romance, Social Issues, Thriller, Violence, Young Adult
Source: ARC from Friend
Buy the Book • Goodreads






I received this book for free in exchange for an honest review. This does not affect my opinion of the book or the content of my review.
Eighteen-year-old Arcadia wants adventure. Living in a tiny Florida town with her dad and four-year-old brother, Cadie spends most of her time working, going to school, and taking care of her family. So when she meets two handsome cousins at a campfire party, she finally has a chance for fun. They invite her and friend to join them on a road trip, and it's just the risk she's been craving-the opportunity to escape. But what starts out as a fun, sexy journey quickly becomes dangerous when she discovers that one of them is not at all who he claims to be. One of them has deadly intentions.

A road trip fling turns terrifying in this contemporary story that will keep readers on the edge of their seats.
---
I'm writing this post as I mourn the fact that I will be missing out on the launch event for The Devil You Know in Ft. Myers, Florida. I have attended all of Trish Doller's launch events up until now, but this time just did not work out. The sadness is real, guys. BUT… I'm happy to tell you why you want this book, plus I'm providing a giveaway for my ARC below!

It's Trish-fricking-Doller. You know, Something Normal and Where the Stars Still Shine? With that being said, maybe I should just end this post here.
This book is a PAGE-TURNER. It may have the most riveting plot out of all of Trish's books, as well… and it's a THRILLER. Trish can do thrillers, and do them well. Even if you think you know what's going on – and who's done what – there are plenty of unexpected surprises in store than just the "whodunnit". I don't know how many times I stopped reading mid-sentence just to say, "WHAT? WHAT???"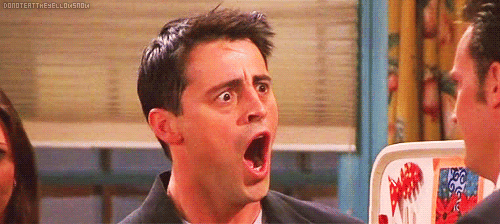 Road trip! YES!!! Not only is The Devil You Know a THRILLER, it is also a fan-fricking-tastic road trip novel! I live in Florida and I got to explore places I never even knew existed. Places that are practically in my own backyard. Though, I'm not exactly sure if this is the sort of road trip that will make people actually want to visit the Sunshine State. Too many creepy things happening to entice would-be tourists to start flooding the gates…
Trish perfectly captures the hidden "back woods" world of Florida that is typically unseen by the visitor's eye. You may not realize it but Florida is a fairly uncultured state – vast majority of the land north of I-4 and away from the sandy beaches contains nothing but endless stretches of farmland and poor rural towns. It's a vast, vast place where it's not uncommon to find more honey roasted peanut stands and speed traps than high rises or even a single Starbucks. I love it when a novel presents the "reality" of a specific location so very, very well. Trish has accomplished this in all three of her novels, thus far.
This book is HARD CORE. Think Scream-like serial killer brutality with slicing and dicing and oh my god. You will be screaming at Cadie to screw her head on a bit tighter, "Don't do that!", "No! Don't get in that car!", "What are you thinking?!, "I CAN'T WATCH THIS!!" …And yet your eyes will be glued to every sentence on every page.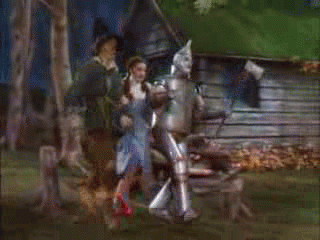 Seriously?! Didn't your mother ever teach you not to go into the woods with strangers?!
Especially if one of them is carrying an ax gun???
As with all of Trish's previous characters, the ones in this book are as human as they get. Although the stakes are higher in this story than in her previous books, and even with the added "thriller" component, you will get the impression that Cadie could easily be "the girl next door". What happens to her really could (and terrifyingly does) happen in real life.
On that note: as with all of Trish's novels, The Devil You Know is more "edgy" and mature than most teen contemporaries. This is a fact that I can appreciate, considering the author likes to keep things real. That's right, there is no "fluff" to be found here, kiddos.
Alligator Alley is a frightening place. Nightmares… Thanks for that, Trish.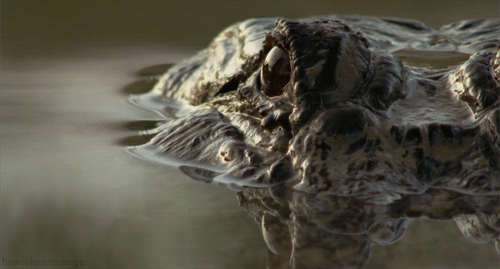 Five totally freaked out
(I am NEVER going into Alligator Alley at night)
and so-full-of-love emojis!
---


Enter to win an ARC of The Devil You Know by Trish Doller!
US only, to entrants aged 13 or older. Void where prohibited.

Let's talk in the comments below!
Related Posts