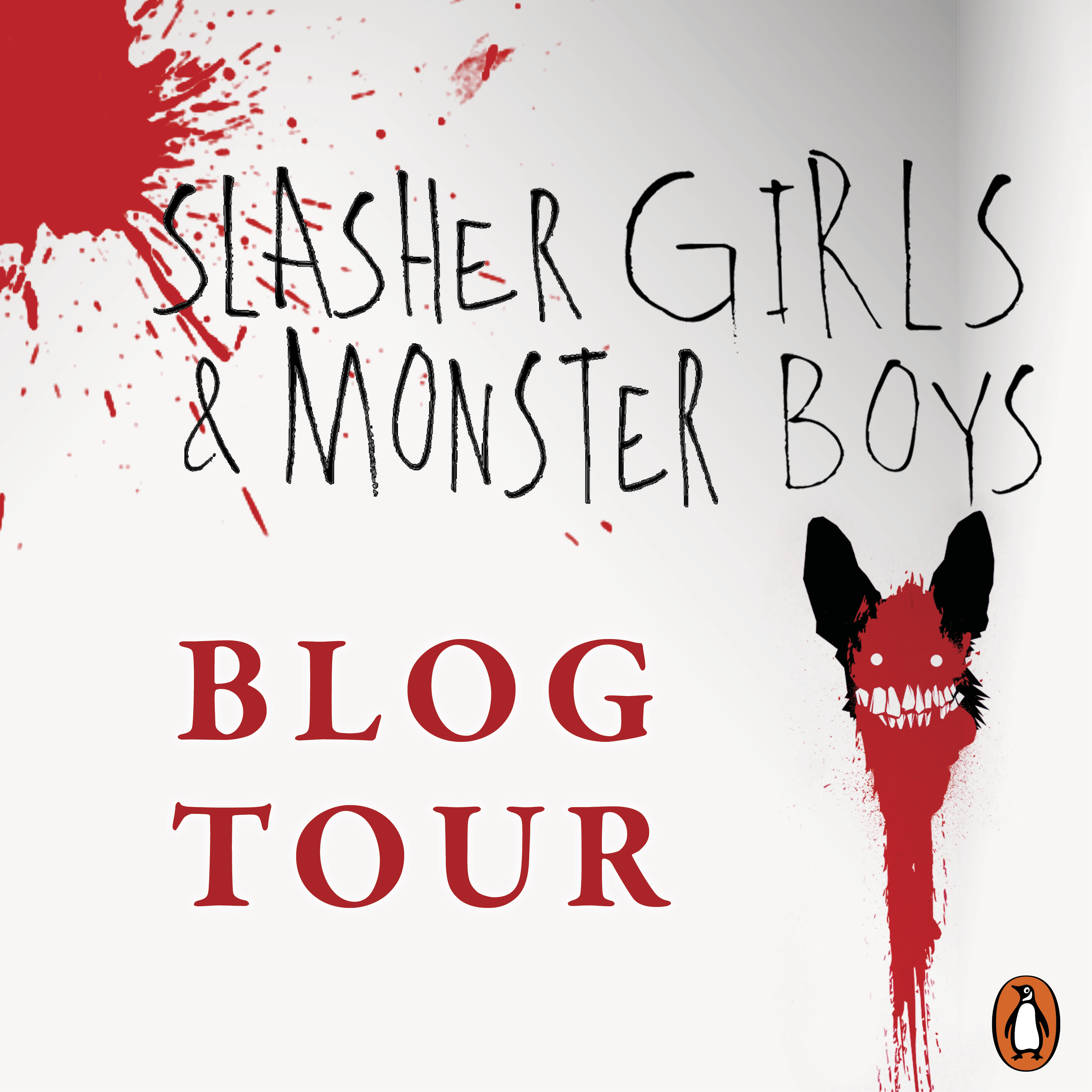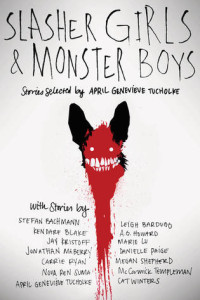 Slasher Girls and Monster Boys

by April Genevieve Tucholke
Published by Penguin Young Readers Group on August 18th 2015
Genres: Horror & Ghost Stories, Thrillers & Suspense, Violence, Young Adult
Source: Finish Copy from Publisher
Goodreads






I received this book for free in exchange for an honest review. This does not affect my opinion of the book or the content of my review.
For fans of Stephen King, Neil Gaiman, Lois Duncan, and Daphne Du Maurier comes a powerhouse anthology featuring some of the best writers of YA thrillers and horror A host of the smartest young adult authors come together in this collection of scary stories and psychological thrillers curated by Between the Devil and the Deep Blue Sea's April Genevieve Tucholke. Each story draws from a classic tale or two—sometimes of the horror genre, sometimes not—to inspire something new and fresh and terrifying. There are no superficial scares here; these are stories that will make you think even as they keep you on the edge of your seat. From bloody horror to supernatural creatures to unsettling, all-too-possible realism, this collection has something for any reader looking for a thrill. Fans of TV's The Walking Dead, True Blood, and American Horror Story will tear through tales by these talented authors: Stefan Bachmann Leigh Bardugo Kendare Blake A. G. Howard Jay Kristoff Marie Lu Jonathan Maberry Danielle Paige Carrie Ryan Megan Shepherd Nova Ren Suma McCormick Templeman April Genevieve Tucholke Cat Winters

SLASHER GIRLS AND MONSTER BOYS contains some of my absolute favorite authors, so this is a book I am super excited to finally have my hands on!! I'm going to leave this review short and sweet because we have an awesome guest post from one of the author's for you guys to read!
 I'm normally VERY picky about anthologies, it's really hard for me to get into shorter stories like that because I really like character connections and it's hard to do so when a story is only a few pages long, BUT these stories are so engrossing and CREEPTASTIC, that it wasn't even an issue.
Seriously, some of the stories had my brain going for hours afterwards O.O AND there is a super creepy Alice in Wonderland inspired story that made me love the book even more, because I absolutely ADORE Alice stories. Basically you need this book because, let's be honest, with a group of authors this awesome it can't go wrong!

Five

CREEPTASTIC

 emojis!

The Inspiration Behind "The Birds of Azalea Street"
By Nova Ren Suma
There is a passage in my Slasher Girls & Monster Boys short story that's very telling:
"Teenage girls know more than we're given credit for. We sense danger even when everyone's telling us it's fine, he's a perfectly nice man, an upstanding member of our community, have you tasted his sugar-cream pie?"
Why in the world did I write a blood-soaked short story about a trio of suburban teenage girls who want to out the man next door for being the pervert he really is? It's all right there, in those words. I wanted to speak to the wisdom and the power of girls, and show how they're so often not believed. I wanted to save them from a dangerous fate. I wanted them to have an unexpected protector.
One night when the girls are spying on their creepy neighbor, they witness him bringing a strange visitor into his house. A girl. A girl very close to their own age. The girls decide they need to save her.
I thought of what would happen if these three girls tried to take this into their own hands before something really bad happened… and if, all along, someone was there who wanted to save them, too.
"The Birds of Azalea Street" is a fantasy of vengeance. It's also about believing girls, believing what they tell us. It may be a fantastical horror story, but at heart it is very real.
BIO:
Nova Ren Suma is the author of The Walls Around Us, which was named the #1 Kids' Indie Next Pick for Spring 2015 and an Amazon Best YA Book of the Month and was published in March 2015 by Algonquin YR. She also wrote Imaginary Girls (Dutton, 2011) and 17 & Gone (Dutton, 2013) and has a short story in the upcoming YA horror anthology Slasher Girls & Monster Boys, forthcoming August 18 from Dial. She teaches writing and lives in New York City.
Find Nova online at novaren.com or follow her on Twitter at @novaren.


What do you guys think? Will you be adding this one to your TBR? 
Related Posts