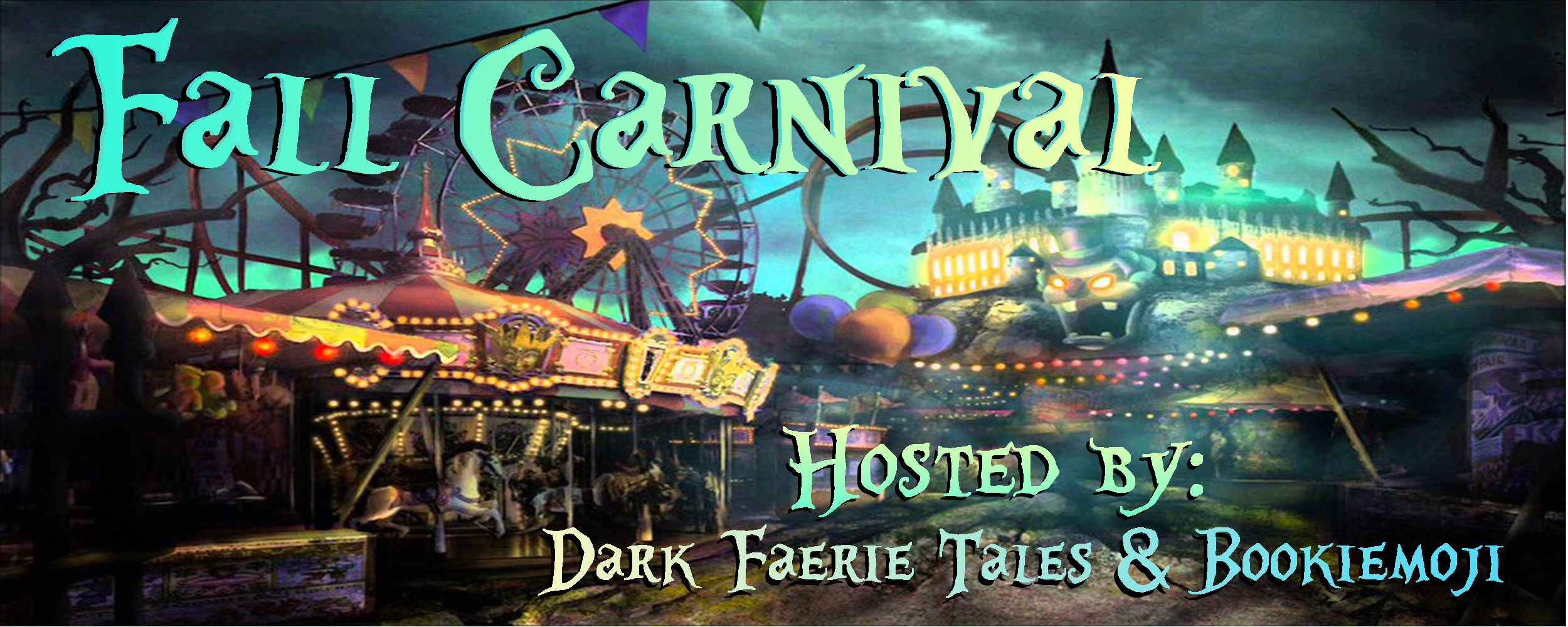 Welcome to the wax museum where we have hundreds of statues all made out of wax!!!
We have all different kinds of replicas from Abraham Lincoln to Elvis!
As you can see all of our replicas are very life like. They are almost so perfect that if one were to come to life you wouldn't even be able to tell the difference between the statue and the real thing.
Now I have something very special to show you…
Through this door is where the statues are crafted by a rather strange old woman. It is said her work shop contains magic and if we are lucky we might see one of her creations come to life!
We have an excerpt from Wax for you today and another amazing giveaway!

Wax by Gina Damico
Published by Houghton Mifflin Harcourt on August 2nd 2016
Genres: General, Humorous, Mysteries & Detective Stories, Paranormal, Occult & Supernatural, Young Adult Fiction
Buy the Book • Goodreads

Paraffin, Vermont, is home to the Grosholtz Candle Factory. There, seventeen-year-old Poppy finds something dark and unsettling: a room filled with dozens of startlingly lifelike wax sculptures. Later, she's shocked when one of the figures—a teenage boy who doesn't seem to know what he is—jumps naked and screaming out of the trunk of her car. Poppy wants to return him to the factory, but before she can, a fire destroys the mysterious workshop.       With the help of the wax boy, who answers to the name Dud, Poppy tries to find out who was behind the fire. Along the way, she discovers that some of the townspeople are starting to look a little . . . waxy. Can they extinguish the evil plot?

The Grosholtz Candle Factory loomed ahead of them like a mullet: jolly commercialized store out front, creepy Gothic dungeon out back. Its spires seemed taller today, their emaciated fingers stretching imploringly toward the sky, while its storefront welcomed them with open arms, a sunny Hello, and a color-coded map.
"Here's your map!" the greeter bubbled, handing Poppy and Jill one copy each. She wore a red vest and a customized pin that said Barbara's favorite Grosholtz Candle scent is: New-Fallen Snow! "If you have questions, ask any of our Waxperts in the red vests. Enjoy your day at the Grosholtz Candle Factory!"
Poppy and Jill nodded their thanks, because for the next thirty seconds, they could not speak. They made it a few feet into the foyer of the store until they couldn't hold their breaths any longer. Jill was the first to blow, followed a few seconds later by Poppy.
The first inhalation was the worst.
"BLUUUGH," Poppy moaned, sticking out her tongue.
"GAAARGH," Jill gagged, crinkling her nose.
Hazelnut-melon Christmas. Buttercream-pumpkin seaweed. Herbal-sandcastle coffee. Berry-rubber holiday. Autumn-hamburger landfill. Patchouli-patchouli patchouli.
Poppy fanned her hand across her nose and exchanged a foul glance with Jill. "Instead of maps, they should hand out gas masks."
"And suicide pills."
But the agony had just begun. The entrance area alone boasted no less than forty varieties of jams and jellies, a greasy food court, a freshly-made-fudge kiosk, several Scent Stations, and of course, the main attraction: walls and walls and walls of jars and tins and molds of candles.
"I am going to be sick," Jill announced. "Excuse me while I duck into one of these Scent Stations and unload the contents of my stomach."
"Don't. They'll probably make it into a candle."
"Half-Digested Donut."
"Chocolate-Glazed Upchuck."
The line for the Make-Your-Own-Candle area was growing by the minute, winding slowly past a conveniently-placed price list—Custom Labels: $5.00, Rainbow Swirls: $3.00, Hide A Secret Note In A Candle: $10.00—that kids looked upon with delight and parents looked upon with abject hatred. Another vestibule held bottles of Tackety Wax, the Grosholtz Candle Factory's first foray into infomercial-worthy products—a sticky wax that promised a tight seal on anything that needed sealing. And eclipsing them all: a large display with a sign that read Introducing: BiScentennials! Coming tomorrow!
"In honor of our town's bicentennial celebrations," Poppy read off the sign, "the Grosholtz Candle Factory will be releasing two brand-new, small-batch, exclusive special-edition BiScentennial candles every day. For the rest of our bicentennial year!"
"My heavens," Jill said as they walked further into the store. "We'll need another full year to recover from the excitement."
Poppy tried to ignore the costumed musical atrocity that was befalling the food court, but it was not designed to be ignored. A dancing pig dressed in overalls swung his bucket oh so merrily across a raised stage, while a trio of cows sang and wiggled their udders. There was also some terrifying anthropomorphic representation of the state of Vermont ambling and cavorting about, its ceaseless, dead stare no doubt sucking out the souls of the slack-jawed children who had the misfortune to fall under its tyranny.
"I will miss my eyes," said Jill, "when I gouge them out. But I see no other course of action."


US ONLY
OPEN INTL

If you could see someone at a Wax Museum come alive, who would you want it to be?
Make sure to hop over to Dark Faerie Tales to check out the Scavenger Hunt with Erin Summerill and enter to win an ARC of Ever the Hunted.
Related Posts