IT'S NATIONAL READATHON DAY GUYS!!!!!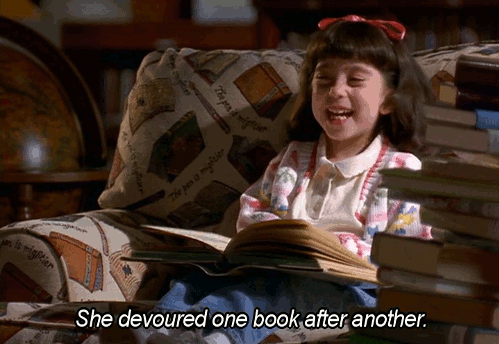 I had a bit of a crazy schedule this morning but I am officially diving into my stack of books! Here is what I have planned to read: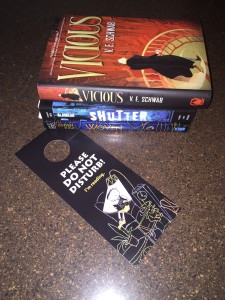 Thanks Tundra Book for the cute little door hanger!
Anyone else participating? What are you planning to read?

Just in case you missed anything this week, here is what we shared:

Stacking the Shelves is a weekly meme hosted by Tynga at Tynga's Reviews. Stacking the Shelves is all about sharing the books you are adding to your shelves, may it be physical or virtual. This means you can include books you buy in physical store or online, books your borrow from friends or the library, review books, gifts and of course eBooks.

From Publisher: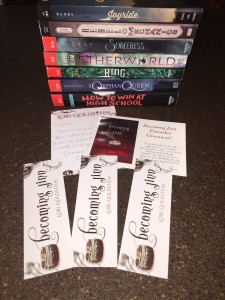 Joyride by Anna Banks
Rebel Mechanics by Shanna Swendson
Sorceress by Claudia Gray
Etherworld by Cluadia Gabel, Cheryl Klam
King by Ellen Oh
The Orphan Queen by Jodi Meadows
How to Win at High School by Owen Matthews
Special thanks to Lori Goldstein, the author of Becoming Jinn, for these amazing bookmarks! I have these 3 extra pictured and the first 3 people to comment below and tell me they want one will get one!!!
Purchased Books: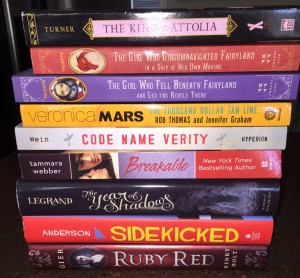 The King of Attolia by Megan Whalen Turner
The Girl Who Circumnavigated Fairyland by Catherynne M. Valente
The Girl Who Fell Beneath Fairyland by Catherynne M. Valente
Veronica Mars: The Thousand Dollar Tan Line by Rob Thomas
Code Name Verity by Elizabeth Wein
Breakable by Tammara Webber
The Year of Shadows by Claire Legrand
Sidekicked by David Anderson
Ruby Red by Kerstin Gier
Borrowed/Won/Gifted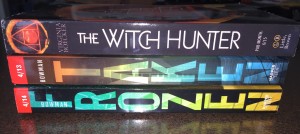 Taken by Erin Bowman
Frozen by Erin Bowman
The Witch Hunter by Virginia Boecker (THANK YOU SO MUCH NIKKI!!!!!)


Tell us what you think of the books we got and leave your links in the comments below!
Related Posts