Seriously I don't know if I can possibly be anymore ecstatic to be on this tour and do this post!! Seriously love Bardugo and this world! I'm going to be giving you some Dos and Don'ts for Surviving the Grishaverse, and you can also go check out YA Yeah Yeah post for some other awesome tips!
Also make sure that you go stop by Cuddlebuggery and Winged Reviews stops yesterday to check out the Grishaverse boyfriends! These two posts were AMAZING!!
Now I'm going to hand over the blog to Leigh for a minute. ♥
Thanks for joining the blog tour, Bookiemoji gang! So I'm pretty terrible at following Dos and Don'ts. Tell me to do something and I'm going to ask why. Tell me not to do something and I'll probably shout, "You're not the boss of me!" (Some closed-minded people describe this as "a problem with authority.") That said, I spend most of my time traveling or in the writer cave, so I thought I'd share my tips for both. My writing Dos can be found over at YA Yeah Yeah.
Here are my best travel suggestions:
Do stock up on podcasts. I love listening to 99% Invisible and Welcome to Night Vale when I travel. Wait, Wait, Don't Tell Me is my comfort food. 
Do pack more lipsticks than you could possibly need. (Recent favorites are Colourpop and Melt, but I just got my hands on Unicorn Blood from Jeffree Star so all bets are off.
Do invest in a good neck pillow. I don't remember who was the first to buy it, but by the end of the last Fierce Reads tour we all had the Cabeau "Evolution" neck pillow. I'm SERIOUS. It will change your life.
NOW, it's time for some survival tips…
Six Dos and Don'ts of the Grishaverse
DO have a back plan.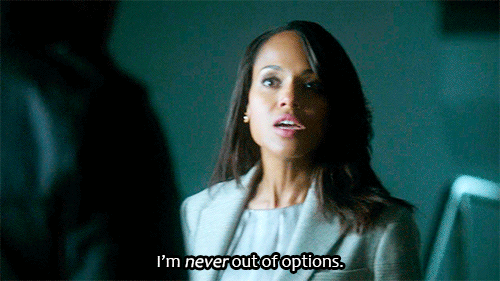 If you go anywhere in the Grishaverse and have a plan 9 times out of 10 you are going to NEED a back up plan. Nothing seems to go as anyone hopes it will. It doesn't matter how simple something may seem, just make a back up plan. 
DON'T trust anyone. ANYONE.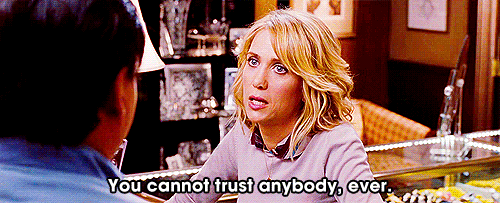 It doesn't matter how long you have known someone, you just don't trust them. You can ally with people and strike up deals but you better be cautious because you just never know when someone might betray you. 
DO ally with Kaz Brekker if given the chance.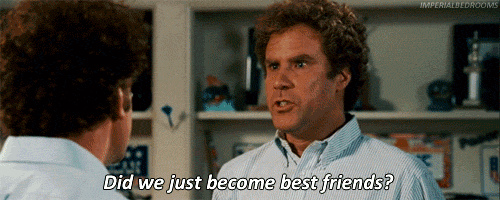 If Kaz Brekker walks up to you and offers you a deal to come work with him…just take it. Seriously. Don't think about it. Just take it. Being allied with him seriously is the way to go. 
Which brings me to my next tip…
DON'T underestimate Kaz…like ever. 
This guy is basically the ultimate bad ass and he knows his shit. Do not question his methods, just go with them. He is always about 1000 steps ahead and everyone who seems to come across him in the Grishaverse finds this out. 
DO carry weapons on you at all times.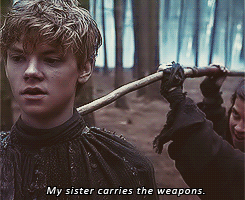 If you walk out the door without weapons you may not make it walking down the street depending on where you are going. At all times you should have a weapon, or two, hidden on you. 
DON'T go anywhere to make a deal on someone without having blackmail on them.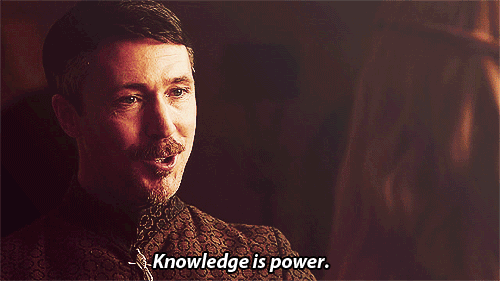 Secrets are worth more than money in the Grishaverse. Nothing puts the fear in someone like you threatening to expose their nasty secret to the ones they don't want knowing it the most. So if you know people's secrets you can definitely have some leverage in the Grishaverse.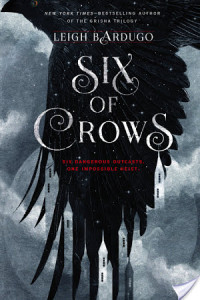 Six of Crows by Leigh Bardugo
Published by Macmillan on September 29th 2015
Genres: Action & Adventure, Fantasy & Magic, General, Young Adult
Goodreads

Ketterdam: a bustling hub of international trade where anything can be had for the right price--and no one knows that better than criminal prodigy Kaz Brekker. Kaz is offered a chance at a deadly heist that could make him rich beyond his wildest dreams. But he can't pull it off alone...A convict with a thirst for revenge.A sharpshooter who can't walk away from a wager.A runaway with a privileged past.A spy known as the Wraith.A Heartrender using her magic to survive the slums. A thief with a gift for unlikely escapes. Six dangerous outcasts. One impossible heist. Kaz's crew is the only thing that might stand between the world and destruction--if they don't kill each other first.


VISIT ALL 12 BLOGS ON THE TOUR AND COMMENT ON EACH ONE TO ENTER TO WIN A GRISHA PRIZE PACK!!
September 24
UK: Winged Reviews     US: Cuddlebuggery
Topic:Â Six Book BFs of the Grishaverse
September 25
UK: Ya Yeah Yeah            US: Bookiemoji
Topic: Six Dos and Don'ts of the Grishaverse
September 26
UK: Mugglenet                 US: YA Interrobang
Topic:Â Six Companion Reads for Six of Crows
September 27
UK: Jess Hearts Books   US: Reading Teen
Topic: Six Signs You Do/Don't Have What it Takes to Join Kaz's Crew
September 28
UK: Wondrous Reads     US: The Midnight Garden
Topic:Â Six Favorite Quotes from SoC
September 29
UK: Dark Readers             US: Mundie Moms
Topic:Â Six Tips for Surviving the Grishaverse

Do you think you could survive the Grishaverse?
Related Posts